Government has no business being in business, India PM tells US Investors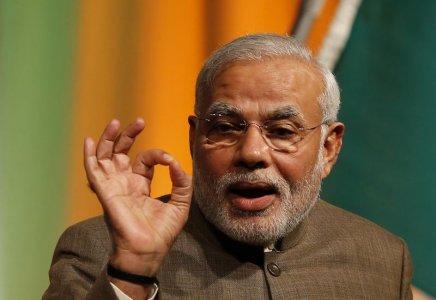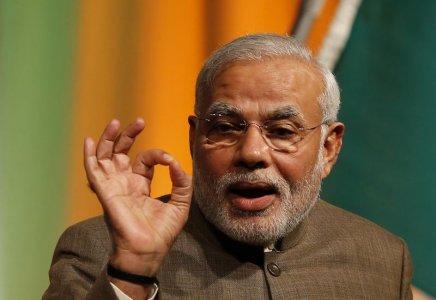 Indian Prime Minister Narendra Modi ended his five-day US trip by reaffirming his pledge to cut down unwanted laws and usher in a friendlier business environment in an address to over 300 members of the US-India Business Council. Making a strong pitch for investments, PM Modi on Tuesday assured top US business leaders of tax stability and a friendlier business environment in the country.
Here is your 10-point cheat-sheet to this story:
1) PM Modi said it's not the government's business to run a business. "Our job is that of a facilitator to create new opportunities," he added.
2) The new government will cut down laws and move towards a simpler system, PM Modi promised. "In the government system, the fewer the laws the less suffocated you feel. That's why I feel we should come out of the web of laws," he said.
3) Extending a red carpet to investors, PM Modi said, "I am business-minded and so I know that no businessman is a donor, he's not here for charity. A businessman has to make profits on his investment; he must get a return for his investment. I am in favour of that."
4) PM Modi said investing in India will be a win-win proposition for both the government and corporates. "You will earn and my people will get employment, and my country's economy will grow," he said.
5) PM Modi pledged to make India's tax system simpler. He also promised better infrastructure and labour reforms.
6) India is moving ahead with great speed, PM Modi said, citing the record investment cleared by his government in nearly four months since it came to power. He, however, acknowledged that given the very short time, it has not been possible to change a lot of things.
7) USIBC Chairman Ajay Banga, who is also the CEO of MasterCard, said, "The best days of US-India relations are coming." He expressed confidence that India-US trade can grow five times from the current $100 billion. US Chamber of Commerce President Tom Donohue welcomed PM Modi's commitment to replace "the red tape with the red carpet" and the government's commitment to labour and tax reforms.
8) The US-India Business Council is the business advocacy organisation representing over 300 companies, with an aim to strengthen commercial ties between the two countries.
9) On Monday, Mr Modi had spent 90 minutes with 11 top CEOs including Eric Schmidt of Google and Indira Nooyi of PepsiCo. He then met one-on-one with half a dozen CEOs. In these meetings, PM Modi stressed that the country is "open-minded" and "wants change that is not one-sided.
10) PM Modi has been wooing private business in the US to invest in his ambitious "Make in India" campaign launched last week. The "Make in India" programme aims to turn India into a global manufacturing hub over the next few years, assuring employment to the millions of Indians who join the workforce every year.
NDTV