Protests against Al jazeera for ridiculing the Lebanese army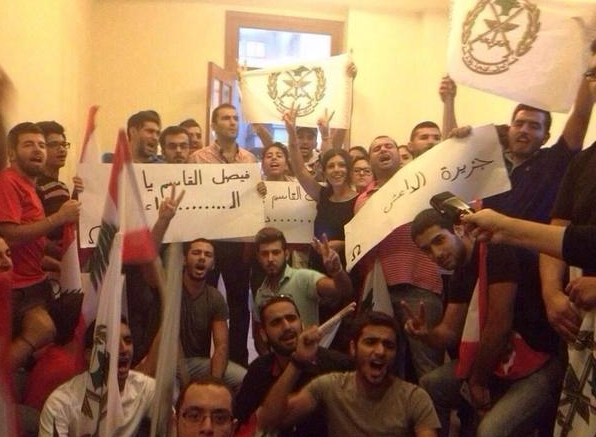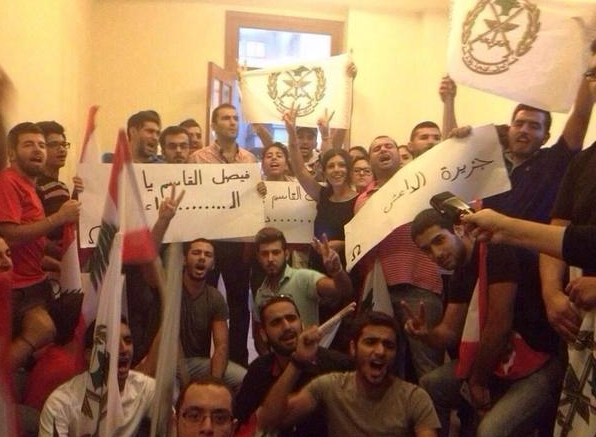 Beirut, Lebanon- Lebanese army supporters protested outside and then stormed the Beirut offices of Qatar-owned satellite channel Al-Jazeera Sunday, after a journalist published tweets ridiculing the military, the National News Agency said.
"A large number of citizens gathered outside Al-Jazeera's offices in Beirut," said the agency, adding that some protesters "peacefully entered" the building and "chanted pro-army slogans".
They also demanded that journalist Faisal al-Qassem, resign.
The protest came after he published photographs on Twitter showing top Lebanese singers performing in praise of the army, alongside a picture of rows of Syrian men rounded up in a raid on Thursday in the restive border town of Arsal.
The pictures carry the headline: "The successes of the Lebanese army."
The photograph of the detained Syrians angered Syrian and Lebanese activists, who criticised the way the detainees had been treated.
They were held more than a month after a bloody battle in Arsal between the Lebanese army and jihadists who streamed across the border from Syria.
Later the jihadists withdrew, but took with them some 30 hostages from Lebanon's army and security forces.
Three captive soldiers have since been executed.
The hostage crisis has sparked a series of protests, particularly by family members of the kidnapped men.
A Lebanese army official said Sunday's protesters were "young citizens who support the army. They are simply carrying Lebanese flags and calling on Qassem and Al-Jazeera to apologise."
He said the army had deployed in the area as a precaution.
"There is nothing sectarian or dangerous about what is happening. The army is a patriotic institution."
Lebanon is sharply divided over the war in neighboring Syria, with many Sunnis supporting the revolt against President Bashar al-Assad, and many Shiites siding with his regime.
AFP