Hezbollah helping Shiite Hawthi rebels control Yemen's capital, report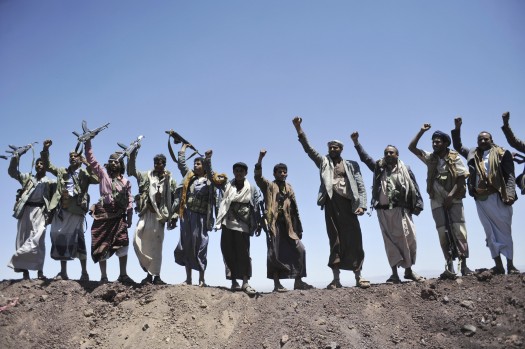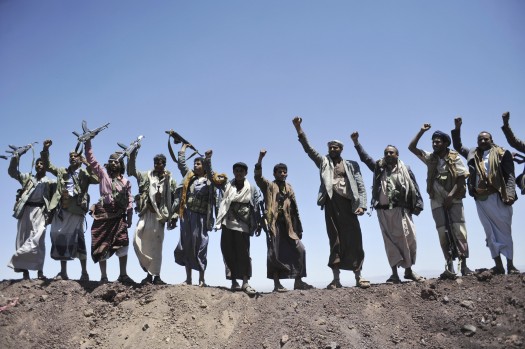 Yemen's Shiite Hawthi rebels are getting help from forces linked to Iran and Lebanese Shiite Hezbollah militant group to boost their control of the capital Sana'a.
"Elements affiliated with Iran's Islamic Revolutionary Guard Corps and Hezbollah, who were training Hawthis in the north of Yemen, are currently present in the capital Sana'a," the London based Asharq Al-Awsat cited an intelligence source, who asked to remain anonymous, as saying.
The Shiite Hawthi rebels seized control of much of Sana'a last week, hours before an accord was signed with other political parties providing for the creation of a new government. The takeover of the capital effectively made the Hawthis the main power brokers in Yemen, a U.S.-allied country whose political, tribal and sectarian turmoil poses risks to the world's top oil exporter Saudi Arabia next door.
The intelligence source told Asharq Al-Awsat that members of the elite Iranian force and Hezbollah are aiding the Shiite Hawthi rebels in implementing their agenda in Yemen.
A senior official said on Thursday that Yemen freed two suspected members of Hezbollah held for questioning about alleged ties to the Hawthi rebels. The senior official said the authorities also expected to free at least three suspected members of Iran's Revolutionary Guards Corps (IRGC) with links to the Hawthis, as well as nine Yemenis jailed for involvement in the smuggling of arms aboard an Iranian ship intercepted off the coast in January 2013.
On Saturday, the Shiite Hawthi rebels attacked National Security Chief Ali al-Ahmadi's house in the city's upscale Hadda neighborhood, and clashes continued for two hours, the residents and security sources told Reuters. One soldier and two insurgents were killed in the fighting, while 15 people – six soldiers and nine Hawthis – were wounded, they said.
President Abdrabuh Mansur Hadi accused Iran of meddling in Yemeni affairs and warned Yemenis their country could be heading toward civil war with the Houthis' ascendancy
Reuters/ Asharq Al-Awsat