Turkish president reneges on promise to help free Lebanese hostages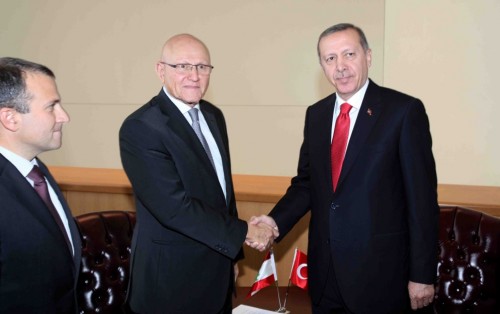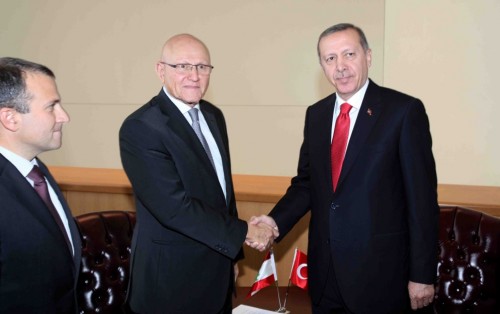 Turkish President Recep Tayyip Erdogan promised Prime Minister Tammam Salam Wednesday during their meeting in New York on the sidelines of the United Nations General Assembly to help in securing the release of Lebanese soldiers and policemen captured by extremist Islamist militants according to a ministerial sources accompanying the Lebanese PM.
But according to a Friday report by As Safir daily the Turkish President changed his mind and informed the Lebanese government that Ankara is not willing to act as a mediator in freeing the Lebanese hostages
Turkish officials reportedly informed the Lebanese authorities that their refusal to mediate stems from the "sensitivity" of the case, according to the report.
Qatar also promised Prime Minister Tammam Salam earlier this month to help resolve the hostage crisis, but As Safir said the Qatari intelligence chief has not so far given the green light to Doha's envoy to travel to Beirut.
The failure to release the captives so far has stirred widespread anger among the Lebanese, and specially among the relatives of the hostages who have been blocking major roads to pressure the Lebanese authorities to negotiate the release of their loved ones.