Iraqi Prime Minister's Terror Warning Baffles Washington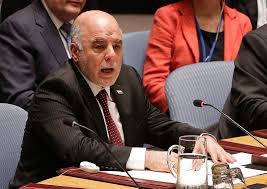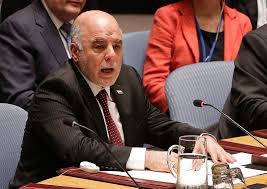 By: BY SHANE HARRIS
In his first big turn on the international stage, Iraq's new prime minister seemingly tumbled.
In an exchange with reporters at the U.N. General Assembly in New York on Thursday, Haider al-Abadi seized global attention by saying that the Iraqi government uncovered a plot by the self-proclaimed Islamic State to attack subway systems in the United States and in Paris. It was an astonishing warning, particularly coming on the heels of U.S.-led airstrikes in Syria, which began on Monday, and following the beheading of a French hostage by an Islamic State-linked group in retaliation.
But Abadi's warning was immediately met with deep skepticism by U.S. national security officials, who were scratching their heads trying to figure out what the new Iraqi leader was talking about and where he'd obtained such alarming information.
"No one in the U.S. government is aware of such a plot and it was not raised with us in our meetings with Iraqi officials here in New York," a senior administration official said. For weeks, U.S. officials have been saying that the Islamic State, which controls chunks of Iraq and Syria and is exacting a ruthless terror campaign upon civilians and soldiers alike,doesn't pose a credible domestic threat to the United States. A spokesman for the French embassy in Washington likewise said his government has no information about the threat described by the Iraqi prime minister.
Abadi, who just took office about two weeks ago, risked looking either out of touch or needlessly alarmist. But he also claimed that captured militants in Iraqi custody are his source, raising the possibility that Iraq is uncovering terror plots and not conveying them immediately to the United States — at least not through official channels.
"Today, while I'm here, I'm receiving accurate reports from Baghdad, where there was an arrest of a few elements, and there are networks planning from inside Iraq" to attack "in the metros of Paris and the U.S.," Abadi reportedly said. Abadi claimed that the fighters are American and French. Asked if the plot was imminent, he replied, "I'm not sure," and as to whether it had been thwarted, Abadi said, "No." *
For more than a year, U.S. officials have worried that Americans and Europeans fighting with the Islamic State in Syria could return to their home countries and launch attacks. U.S. law enforcement and counterterrorism officials have said that about a dozen Americans, carrying U.S. passports, may have joined ranks with the terrorist group also known as ISIS and ISIL. But so far there is no credible information that they are planning to come back to the United States to launch attacks.
Asked about Abadi's claims, National Security Council spokeswoman Caitlin Hayden said: "We have not confirmed such a plot and would have to review any information from our Iraqi partners before making further determinations. We take any threat seriously and always work to corroborate information we receive from our partners. We're obviously very focused on the issue of foreign fighters, as you saw evidenced yesterday at the Security Council session the president chaired." The council unanimously passed a binding resolution aimed at stopping the flow of foreign fighters into and out of Iraq and Syria.
Abadi's warnings prompted cautious responses from the New York governor's office, but it too declined to back up the Iraqi leader's claims. "We are aware of the report [of Abadi's statement] and are treating it with the utmost precaution," Gov. Mario Cuomo stated. "Our administration has been coordinating at a high level with local, state and federal partners. I want to assure the people of New York that we are monitoring these reports closely and are in close communication with officials in Washington."
New York recently increased security at mass transit sites and sections of New York City as part of a security-enhancement program with New Jersey, Cuomo said. But he didn't say that the program was connected to any particular plot or threat.
The Iraqi Embassy in Washington didn't respond to multiple requests for comment.
*Correction: The Associated Press initially reported that Abadi replied "yes" when asked if the attack was imminent. The AP later corrected its report, noting that Abadi replied, "I'm not sure."
Foreign Policy