China's Xinjiang Region Hit by explosions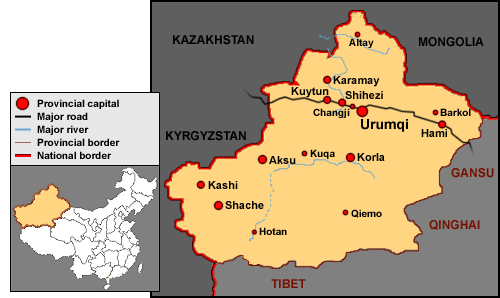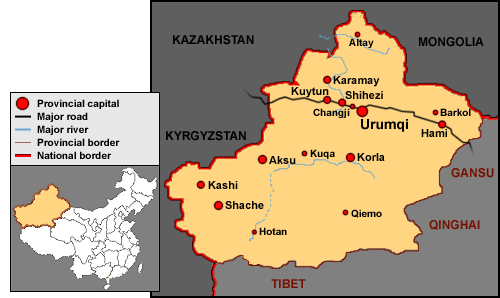 At least two people were killed and an undisclosed number injured after multiple explosions in China's western Xinjiang region on Sunday, state media said.
The explosions occurred in at least three locations in Luntai county at about 5 p.m. local time, and an unspecified number of injuries were sent to the hospital, the Tianshan news portal said in a brief report on Monday.
Investigations into the incident are under way, the report added, without elaborating.
A local police official confirmed that the explosions occurred, but declined to give further details, saying the matter was being investigated.
Separately, Xinjiang authorities have punished 17 local officials and police officers for "being accountable" for a July attack in the region's Shache county that left 37 civilians dead and 94 others injured, the official Xinhua News Agency said Monday.
Shache county's Communist Party chief was demoted and stripped of his party role, while other officials were either sacked, demoted or given warnings, the Xinhua said. It didn't give details on what they were being punished for.
In the July 28 attack, unnamed assailants—which were believed by authorities to be Xinjiang separatists—attacked civilians, state buildings and vehicles in two towns, before police gunned down 59 people and arrested 215 others, according to official media.
Ethnic tensions between Han Chinese migrants and Xinjiang's Turkic-speaking, mostly Muslim Uighur ethnic group have been high for years, with religious, political and economic overtones. A Xinjiang separatist movement has periodically targeted the government and police for decades, though in the past year, the number of violent attacks have picked up and increasingly targeted civilians.
WSJ