Iraq: Turkish hostages of Islamic State released in 'pre-planned operation'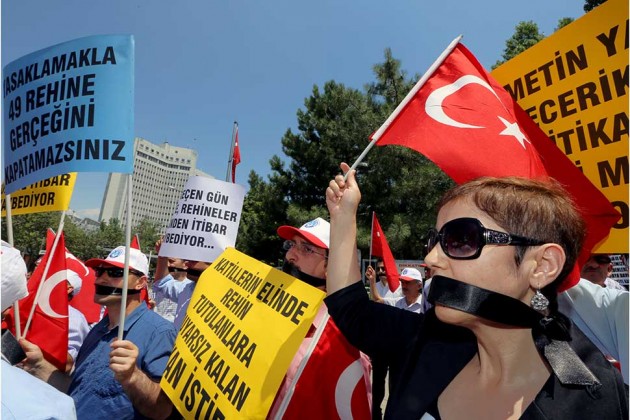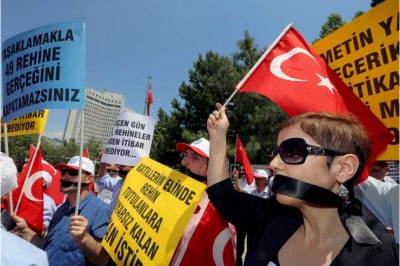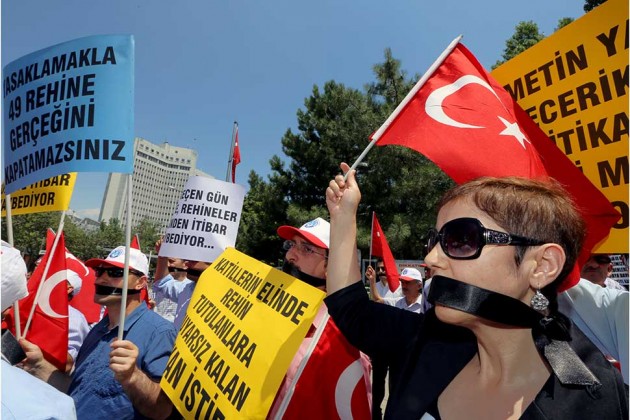 "Dozens of Turkish nationals held hostage by Islamic State jihadists in northern Iraq for more than three months have been released in a pre-planned operation".
IS jihadists kidnapped 49 Turks including diplomats, children and special forces from the Turkish consulate in Mosul on June 11 as they captured swathes of northern Iraq.
"Early in the morning our citizens were handed over to us and we brought them back into our country," Turkish prime minister Ahmet Davutoglu said during an official visit to Azerbaijan, adding that all were in good health.
Mr Davutoglu said he was cutting short his Baku trip to meet the freed hostages in the southern Turkish city of Sanliurfa near the Syrian border.
The release of the hostages was part of a "pre-planned operation" by Turkish intelligence, president Tayyip Erdogan said in a statement cited by broadcaster NTV.
Turkey, a NATO member and Washington's key ally in the region, has been reluctant to take part in combat operations against Islamic State militants, or allow a US-led coalition to use its airbases for strikes against the jihadists, citing its concern over for the safety of the hostages.
ABC News