US Muslims accuse some officials of stoking fear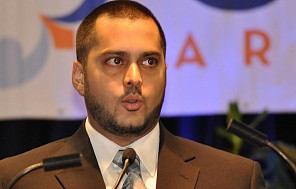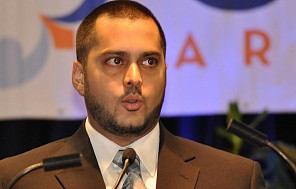 Muslim community leaders are worried that some elected officials in Arizona and across the country are stoking a rise in Islamophobia in the wake of recent beheadings and other terrorist acts by the Islamic State of Iraq and Syria militant group.
They cite as just one example a training session Maricopa County Attorney Bill Montgomery scheduled for today that purports to teach law-enforcement officers in the Valley about the threat of Islamic terrorists.
The training session has drawn criticism from the ACLU and a cross-section of local religious leaders because it will be led by a former FBI agent, John Guandolo, who critics say spreads anti-Muslim rhetoric in the name of fighting terrorism.
"The timing could not be worse, given the fact that John Guandolo is an individual who promotes anti-Muslim conspiracy theories and bigoted notions that effectively scapegoat the entire Muslim community," said Michele Lefkowith, the Southwest regional investigative researcher for the Anti-Defamation League.
Muslim leaders say other elected officials are also fanning anti-Muslim sentiments by perpetuating claims that ISIS-trained terrorists are on the verge of entering the U.S. through the border with Mexico.
Last weekend, U.S. Rep. Trent Franks, R-Ariz., cited on the E.W. Jackson radio program a Judicial Watch report that ISIS is present in Ciudad Juarez, a city in Mexico across from El Paso, Texas, "so there's no question that they have designs on trying to come into Arizona."
Franks did not respond to requests for comment.
U.S. Sen. John McCain, R-Ariz., has also expressed concern that ISIS could enter the U.S., saying the border is not secure.
'Political points'
Muslim leaders say they fear that those claims, which have been dismissed by Department of Homeland Security officials, are being made to promote political agendas and could make the public suspicious of all Muslims.
"It's a way for them to score political points," said Imraan Siddiqi, chairman of the Arizona branch of the Council of American Islamic Relations.
Muslims, he said, have been equally "horrified" by the terrorist acts committed by members of ISIS, including the recent beheadings of two American journalists and a British aid worker.
"Obviously every single Muslim out there condemns what ISIS is doing," Siddiqi said.
Ahmad Shqeirat, the iman of the Tempe mosque, said, "I am not aware of any credited Muslim scholar or organization who sympathizes (with) ISIS terrorist actions."
He noted that ISIS has killed many Muslims and that "Muslims are suffering from ISIS aggression, too."
Muslim leaders say they are alarmed that some elected officials have linked the actions of extremist groups with Islam.
Earlier this month, Oklahoma state Rep. John Bennett came under fire after he posted comments on his Facebook page saying "the Quran clearly states that non Muslims should be killed" and that Christians should be "wary of individuals claiming to be Muslim American," according to news reports.
Local Muslim community leaders noted two recent incidents in New York that have raised concerns among Muslim-Americans.
Earlier this month, two Arab-American civil-rights activists were attacked by a man who threatened to "cut your heads off like your people did to us," according to the New York Daily News.
Also this month, the Daily News reported that a Pakistani family was attacked in New York by a man who yelled "What are you doing in my neighborhood? Get out, Arab," before throwing the husband to the ground.
After the attacks, the New York office of CAIR urged Muslims to exercise caution in public spaces.
Local Muslim community leaders say they are not aware of any recent anti-Muslim incidents in Arizona.
Flake weighs in
U.S. Sen. Jeff Flake, R-Ariz., said he didn't think local Muslims needed to fear a new wave of reprisals as a result of the U.S. escalation against ISIS. He said opinions have been formed a long time ago and doubted ISIS would change any of them.
"There have been extremists that have been around for a while, whether it's al-Qaida or ISIS or whatever," Flake said. "I don't know that it's worse than it was before in terms of stereotypes or opinions."
Flake also says he doesn't put much credence into the speculation that ISIS extremists are poised to cross the border into the United States from Mexico.
"Those who are in a position to know a little more have refuted that," Flake said Thursday. "I think we would have heard it from credible sources here if that were the case."
McCain said that the border issue is a legitimate concern and that Homeland Security officials haven't ruled out the possibility. He also referred to a counter-terrorism operation in Australia that leaders there said thwarted an ISIS plan to behead a random citizen.
"I, of course, know of no plot or information, but look at what just happened in Australia," McCain told The Arizona Republic on Thursday. "There is no doubt that the Internet has proved an extremely useful tool for ISIS to do recruiting. … They also can get on board an airliner and come into the United States, but they may be able to carry stuff across the border."
Rep. Matt Salmon, R-Ariz., said he doubts the heightened awareness about ISIS will lead to Islamophobia.
"We're at war with extremist jihadists, and not every Muslim is an extremist jihadist," Salmon said. "So, no, I don't believe that there is going to be some mass hysteria toward the Muslim population."
Montgomery has refused requests by local Muslim leaders and the ACLU to cancel today's training session over concerns that it will be used to promote hate toward Muslims.
On Thursday, Montgomery sent a three-page letter to ACLU legal director Don Pochoda defending his decision to continue with the training by Guandolo, called "Understanding the Threat."
The purpose of the training, Montgomery wrote, is to help local law-enforcement officers and prosecutors understand how extremists who use language from the Quran to "justify their actions and inspire others to act accordingly" and avoid stereotyping Muslims in general.
Some extremist groups also use the Bible to justify racist views and acts, he said in the letter.
But he wouldn't consider training law-enforcement officers about these groups to "be detracting or defaming Christianity," Montgomery wrote.
Even so, Jerry Cobb, Montgomery's spokesman, confirmed that Montgomery called Guandolo and asked him to remove a blog post branding the leaders of several local Islamic communities as "known MB," an apparent reference to the Egypt-based Muslim Brotherhood.
"The county attorney immediately contacted him and expressed his concern, and they took it down," Cobb said.
AZ Central