Sayyed Hani Fahs, a prominent Shiite cleric dies at 68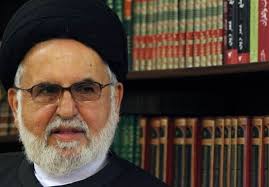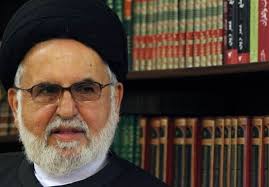 Sayyed Hani Fahs, a prominent Shiite cleric and an outspoken critic of Hezbollah's role in the Syrian conflict, died Thursday after suffering from a long illness for weeks and being in coma for several days . With this death, the Shiite community in Lebanon lost one of its great pillars .
Fahs 68 had been admitted to the hospital a few days ago, and had been in a coma till his death .
The moderate cleric who was a member of the the Higher Shiite Islamic Council was highly respect within and outside the Shiite community. He was also a founding member of the Permanent Conference for Inter-Lebanese Dialogue, and the Arab Team for Muslim-Christian Dialogue.
The scholar was an outspoken critic of Hezbollah's involvement in the Syrian civil war on the side off the Assad regime and had reportedly developed and maintained strong relations with the Syrian opposition.
A graduate from the school of theology of Najaf in Iraq, Fahs ran for parliamentary elections in 1992 but didn't make it . He lived in Iran between 1982 and 1985, during which he worked at the press office of the school of theology in Qom.
A philosopher, a thinker and author of a dozen books on religion, politics and society ,Fahs regularly denounced the vacancy at the head of the Lebanese Republic. In July, two months after the end of the term of President Michel Sleiman and when members of the parliament failed to elect a successor (a situation that persists to this day), Fahs lamented the weakening of the state, "which is now headless, unable to make any decisions , without law and order , without security and also with a declining economy."
Even when he was in hospital he was following the events in the middle east and deplored the forced exodus of Christians from Mosul by the Islamic State militants
In 2009 he was listed in the list of 500 most influential Muslims by Prince al-Walid bin Talal's Center for Muslim-Christian Understanding at Georgetown University and the Royal Islamic Strategic Studies Centre of Jordan.
Former Prime Minister Saad Hariri hailed Fahs' role in Lebanon.
Fahs' "rich experiences and positions will remain imprinted in our national memory," Hariri said in a statement.
"The absence of Sayyed Hani Fahs is a great loss to the values of moderation and dialogue, which he defended and devoted his life to."
Hailing Fahs as a "wise" man, Hariri said "I personally feel the magnitude of this loss since I knew Sayyed Hani in the most difficult circumstances."
Other Lebanese leaders also praised Sayyed Fahs.
Lebanese Forces leader Samir Geagea said in mourning his death :
" Lebanon has lost a scholar , thinker , a great symbol of moderation and love among the sects in Lebanon' .He has been a man of dialogue and communication with distinction and I will personally miss him greatly " .
Voice of Lebanon radio station (93.3) reported that Sayyed Fahs' funeral procession will be held at 3 pm on Friday in his hometown Jebshit in Nabatiyeh, south Lebanon
A unique figure
Fahs' political history is untarnished, and as such his credibility among Shiites remains intact despite his opposition to Hezbollah's role in Syria . He is loved by many Lebanese and Arabs and has always encouraged Shiites to get involved in the Arab societies in which they live rather than identifying as Iranian diaspora.
In 2012 Fahs issued a statement with another anti-Hezbollah Shiite scholar, Sayyed Mohammad Hassan al-Amin, calling on Lebanon's Shiites to support the popular uprising in neighboring Syria.
"We call on [Lebanon's Shiites to] support the Arab uprisings… particularly the Syrian [one] which will triumph, God willing… Among the [factors] that guarantee a [good] future for us in Lebanon is for Syria to be stable, free, and ruled by a democratic, pluralist and modern state," the statement read.
In 2012 Hezbollah backed media launched a media campaign aimed at destroying Fahs' credibility, knowing full well he had immense respect among the Shiites. They called him the Wahhabi Shiite, a traitor, and a US agent.