Kurdish villages seized as ISIS advances through north Syria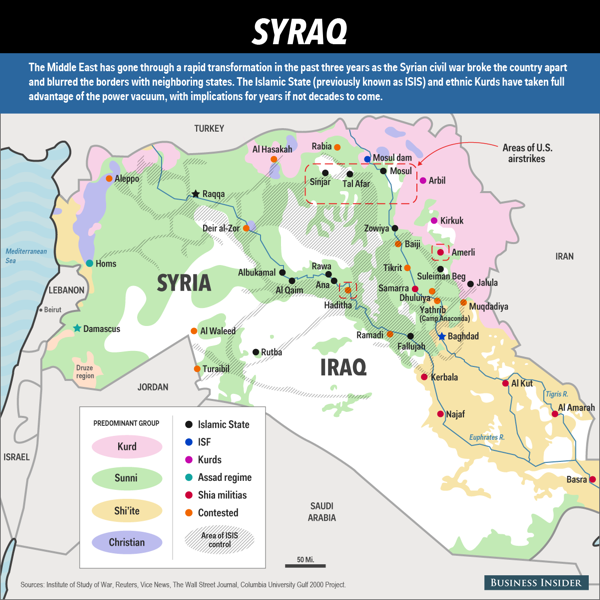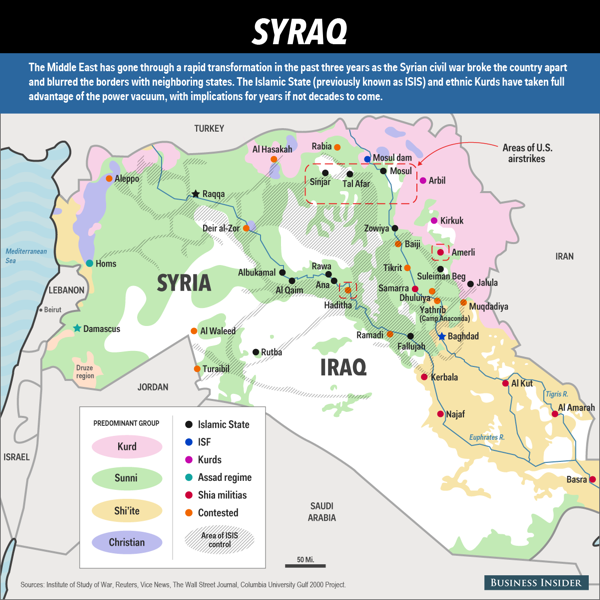 Fighters with Islamic State (IS) are rapidly advancing across northern Syria after they seized at least a dozen Kurdish villages in the north of the country.
Kurdish military officials said fighters with the Sunni Muslim jihadist group, formerly known as ISIS, are making an advance towards the town of Ayn al-Arab, also known as Kobani, which lies on the Turkish border with Syria, Reuters reports.
Kurdish officials say IS have captured as many as 21 villages, while Reuters reports 16 villages have been taken. IS are committing massacres and kidnapping women in the region, Ocalan Iso, deputy head of Kurdish forces in Kobani, told Reuters. Iso added that Kurdish forces have "lost touch with many of the residents in villages that ISIS seized."
IS began capturing villages on Wednesday, Rami Abdulrahman, who runs the U.K.-based Syrian Observatory for Human Rights, told Reuters.
President Barack Obama authorized airstrikes over Syria in a televized speechto the nation last week. The president has repeatedly stated that U.S. troops will not be dragged into another ground war in the Middle East, but yesterday Gen. Martin Dempsey, chairman of the Joint Chiefs of Staff, opened the door to the deployment of U.S. ground troops if Obama's current strategy fails.
A surveillance drone from an unknown source was spotted for the first time over rebel-controlled territory in the Aleppo province, the Observatory said on Thursday, and several activists have spotted drones over Raqqa over the past week, Reuters reports.
Earlier today, IS released another video featuring captured British journalist John Cantlie. Cantlie, clad in an orange jumpsuit, does not appear to be in immediate danger, unlike hostages in the group's previous videos, and instead offers to explain why U.S. and British citizens should encourage their governments to avoid going to war.
Newsweek