Islamic State making it tough for drinkers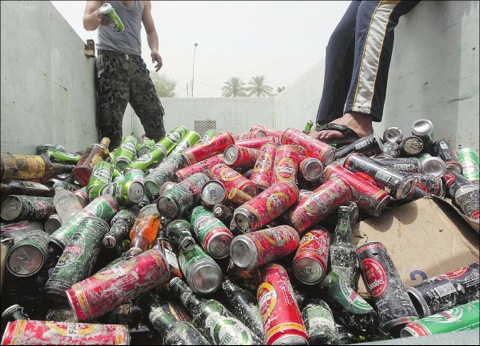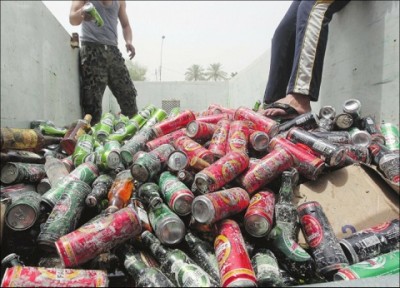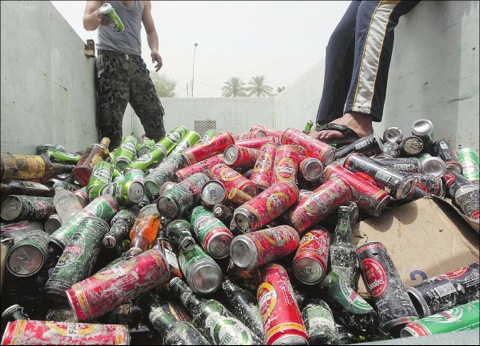 Baghdad's beer-drinkers have it tough. Already shot at and persecuted, they have found prices soaring since Islamic State militants seized large swaths of northern Iraq in June and barred alcohol.
Liquor shipments heading to the Iraqi capital must bypass Islamic State territory and instead run the gauntlet of Shiite militia checkpoints, where gunmen demand money for each truck, according to traders. The price of a can of Heineken has surged from $1 to $5, and a bottle of the popular moonshine whiskey Black Jack has jumped from $15 to $50.
"Drinking is our only way to forget about the mayhem, but it's become very expensive," said businessman Laith Nadhum, 42, by phone from Baghdad.
Islamic State, an al-Qaida breakaway group, has declared a caliphate in areas under its control that include parts of northern Iraq, enacting brutal measures against the country's Christian community that has traditionally sold liquor. While Islam prohibits alcohol, Baghdad has had a flourishing drinking scene in the past. Drinkers of all faiths once congregated on Abu Nuwas street, along the east bank of the Tigris.
"We are increasingly losing our customers because of the security situation, a lot of them fled the country," said Saad, a Christian who runs a liquor store in Baghdad's Karrada district and asked to be identified by his first name for security reasons.
Liquor merchants, already soft targets for militants in recent years, are paying $15,000 per truck to Shiite militia leaders who control roads into the capital, Anwar al-Yezidi, a liquor distributor, said by phone from Baghdad.
The main routes for Iraqi merchants to import alcohol used to run from Jordan and Turkey. The former is now completely closed, as it required trucks to go through
Anbar province, largely controlled by Islamic State. Trucks carrying drink from Turkey have been forced to use old and unpaved roads through Kurdish regions along the Iranian border to areas controlled by Shiite militias, in effect circling around the city, said al-Yezidi.
"We have no choice but to pay them in order to bring the liquors to our customers," he said.
When Islamic State militants seized Mosul they attacked the city's Christian community, forcing thousands to flee, according to Emile Shimoun Nona, the Chaldean archbishop of Mosul.
Liquor stores in Baghdad have also repeatedly come under attack, forcing many to close and driving up prices. In December, gunmen attacked several stores and killed nine people.
"Nothing is free, owners pay ransoms and free alcohol to these army checkpoints in exchange for protection," said Ahmed Shukur, a resident of Ameriya neighbourhood in the west of Baghdad and a consumer himself.
The threat of attack has forced many drinkers indoors or into exclusive social clubs, which are protected by private security companies and which typically charge a yearly membership rate of $2,000, according to Khalid al-Halaly, a member of the Hunting Club in the wealthy Mansur district of Baghdad. A city-wide curfew means these clubs close at 11.30 p.m.
Shukur, who used to pay $1.50 for a bottle of knockoff vodka, is now paying $5 and is faced with the prospect of drinking less.
"It has become very unaffordable," he said in a phone interview.
Leader Post/ Bloomberg