700 migrants feared dead after human traffickers 'deliberately sank the boat'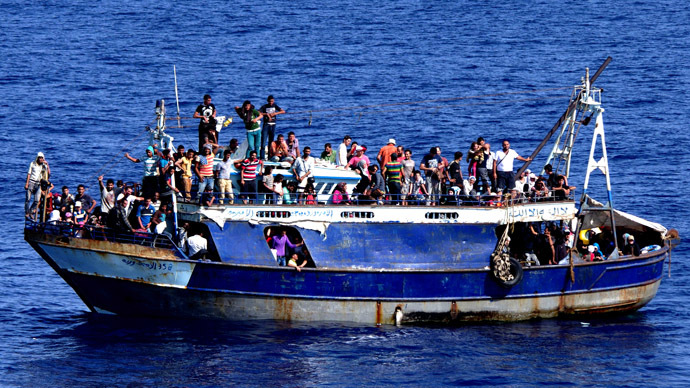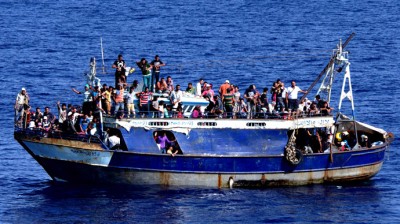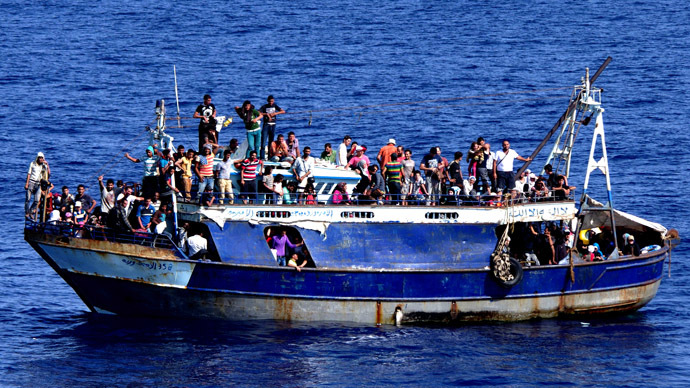 As many as 700 would-be asylum seekers are feared dead after a group of human traffickers allegedly sank their boat in the Mediterranean, the International Organization for Migration (IOM) said Monday, citing surviving witnesses.
The dreadful details of the shipwreck were told by two Palestinians, who were saved by a freighter boat Thursday.
Earlier, the survivors said that there were 500 people on board.
"Two survivors brought to Sicily told us that there had been at least 500 people on board. Nine other survivors were rescued by Greek and Maltese ships, but all the rest appear to have perished," Flavio Di Giacomo, IOM's spokesman in Italy, told AFP on Monday.
The witnesses said that the boat left Damietta, Egypt, in early September with Syrians, Palestinians, Egyptians and Sudanese on board, according to IOM spokeswoman Christiane Berthiaume.
They added that the boat sank Wednesday after a group of human traffickers rammed it with another boat as the asylum seekers refused to transfer to another vessel which they feared was too small.
After the boat sank, both Palestinians spent a day in the water fighting for their lives, IOM said, citing the witnesses. One of them was in a lifejacket, while the other was holding on to a life buoy with other migrants who did not survive. The Palestinians said that among them was a young Egyptian boy who hoped to make money in Europe to pay for his father's heart operation.
"If this story, which police are investigating, is true, it would be the worst shipwreck in years… not an accident but a mass murder, perpetrated by criminals without scruples or any respect for human life," IOM said in a statement Monday.In a separate incident, a boat carrying at least 250 African asylum seekers capsized near the Libyan capital on Monday, coast guard spokesman Qassim Ayoub told AP.
Dozens drowned in the incident, he said, adding that Libyan coast guards are still retrieving bodies floating 18 kilometers off the coast of Tripoli. Thirty-six asylum seekers were rescued including three women, one of them pregnant, he said.
There has been a huge surge in the number of refugees fleeing conflicts across the Middle East and Africa this year. Over 2,500 people have drowned or gone missing attempting the perilous crossing on smugglers' boats in 2014, including over 2,200 since the start of June, according to the UN's refugee agency (UNHCR).
The main departure hub for Europe is Libya, where the worsening security situation "has fostered the growth of people-smuggling operations" and "prompted refugees and migrants living there to decide to risk the sea rather than stay in a conflict zone," the UNHCR said.
The Geneva-based organization has called on the EU to strengthen search-and-rescue operations in the Mediterranean.
"UNHCR commends the life-saving Mare Nostrum (Our Sea) operation the Italian Navy and coastguard is conducting that has saved thousands of lives. As more refugees and migrants risk their lives at sea to reach Europe, mostly Eritreans, Syrians, and Somalis, urgent action is needed," the UNHCR's senior spokesperson, Melissa Fleming, told journalists in Geneva in August.
The IOM has also called on the international community to combat human smuggling and "to begin to open legal channels into Europe for all those people, men, women and children, fleeing their homelands in search of shelter."
RT