Jumblatt calls for a Hariri, Nasrallah meeting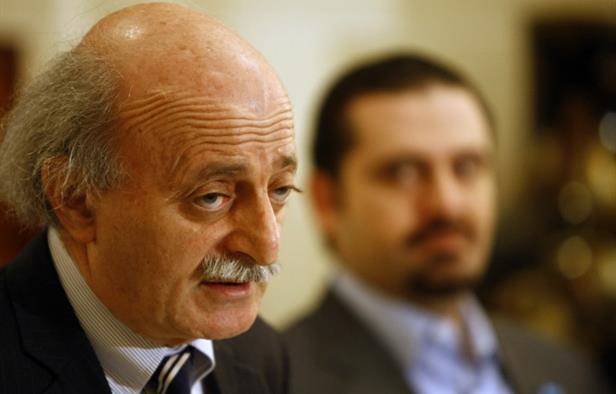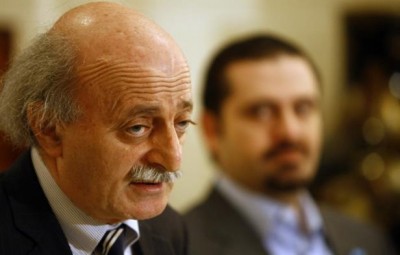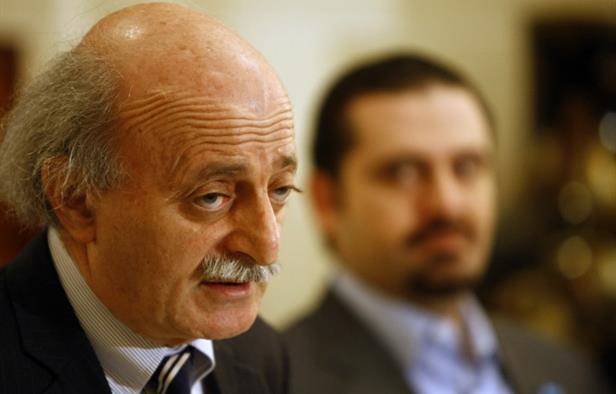 Progressive Socialist Party leader MP Walid Jumblatt called for a meeting between former Lebanese PM and Future Movement leader MP Saad Hariri and Hezbollah Secretary General Sayyed Hassan Nasrallah, according to a report by As-Safir newspaper in remarks published Friday.
"Hariri and Nasrallah are the only two leaders capable of creating a relative security network in Lebanon in this difficult period," Jumblatt said.
Jumblatt added that the threat of the Islamic State jihadist group should not be underestimated.
"If IS manage to link Arsal to Akkar as they plan, then we would be facing a huge problem," Jumblatt said.
He also called for politician to support the army.
"The army has become the only sign of hope in this period of darkness," he said.
Jumblatt also said that he rejects the so-called self-security.
"Self-security leads to total chaos," Jumblatt warned amid reports that certain Lebanese factions were arming themselves to confront terrorists.
In a related development Al-Akhbar daily said Friday that Jumblatt met with U.S. Ambassador David Hale away from the media spotlight to inquire about the American campaign against the IS.
Obama has vowed to expand an offensive against the extremists, a plan which foresees new air strikes against IS in Syria, expanded attacks in Iraq and new support for Iraqi government forces.
Al-Akhbar said that Jumblat and Hale also discussed Lebanon's presidential impasse.
The country has been without a president since May over differences between the rival parliamentary blocs on a compromise candidate.
Hariri, Lebanon's most influential Sunni politician, has been in self-imposed exile since 2011, sharing his time between France and Saudi Arabia. He left Lebanon after his government was toppled by a coalition including the Iranian-backed Shi'ite group Hezbollah.
With no prior announcement, Hariri arrived at the Lebanese government's headquarters in Beirut about a month ago , where he met Prime Minister Tammam Salam, but he left few days later over security concerns.
Hariri's first stop was at the grave of his father, Rafik al-Hariri, another former Lebanese prime minister whose assassination in 2005 forced Saad to enter political life.
The Special Tribunal for Lebanon , which is based in the Netherlands has been trying five members of Hezbollah in absentia for assassinating Rafik Hariri.