Kerry in Iraq to gather support for fighting Islamic State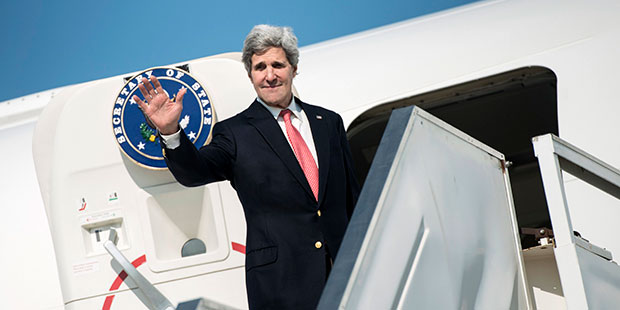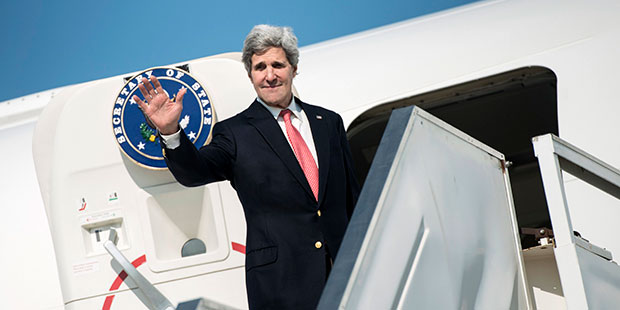 Secretary of State John Kerry landed in Baghdad Wednesday where he is meeting with Iraq's new Shiite prime minister to press him to quickly deliver more power to wary Sunnis. He will also try to build further regional support for taking action against the Islamic State militant group.
Kerry is in the Iraqi capital just two days after Prime Minister Haider al-Abadi formed a new cabinet, which is seen as a crucial step toward restoring stability in a nation where security has spiraled out of control since the beginning of the year.
State Department spokeswoman Jen Psaki said Kerry will "meet with Iraqi government officials to welcome them on the successful formation of a new government."
She said officials also will "discuss how the United States can increase its support to Iraq's new government in our common effort to defeat ISIL and the threat that it poses to Iraq, the region, and the world."
ISIL or ISIS are shorthands for the Islamic State jihadist group that has captured large swaths of territory across Iraq and Syria.
President Obama is expected later Wednesday in an address from the White House to outline a plan of action against the ISIS.
USA Today