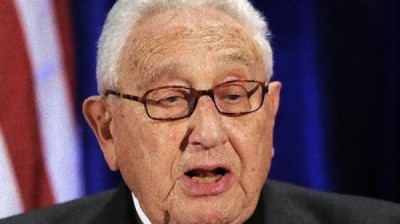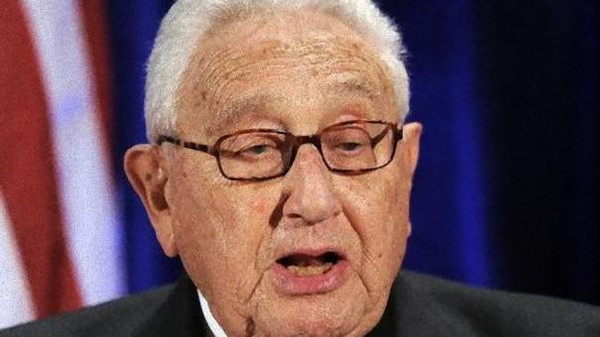 Former U.S. Secretary of State Henry Kissinger has said that Iran "is a bigger problem that ISIS," in an interview with Washington-based National Public Radio.
"There has come into being a kind of a Shia belt from Tehran through Baghdad to Beirut," said the veteran former diplomat, 91, who served under disgraced President Richard Nixon in the 1970s. "And this gives Iran the opportunity to reconstruct the ancient Persian Empire – this time under the Shia label – in the rebuilding of the Middle East"
"ISIS is a group of adventurers with a very aggressive ideology," he continued. "But they have to conquer more and more territory before they can became a strategic, permanent reality. I think a conflict with ISIS – important as it is – is more manageable than a confrontation with Iran."
On Sunday, Iran accused the United States of not taking the threat from ISIS militants in Iraq and Syria seriously, and charged that U.S. aid had previously helped the extremists.
Foreign Minister Mohammad Javad Zarif leveled the accusations despite an expanding U.S. air campaign in Iraq since August 8 that provided key support in relieving a jihadist siege of a Shiite Turkmen town north of Baghdad late last month, reported Agence France-Presse.
Iran and the United States have a shared opposition to ISIS, which controls a swathe of both Iraq and neighbouring Syria, but both governments deny cooperating militarily against the group.
"There is still no serious understanding about the threat and they (the United States) have as yet taken no serious action," Zarif was quoted as saying by Iran's Mehr news agency.
Al Arabiya