Facebook Valuation Tops $200 Billion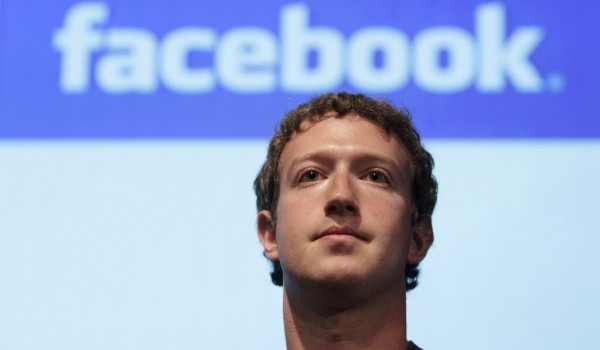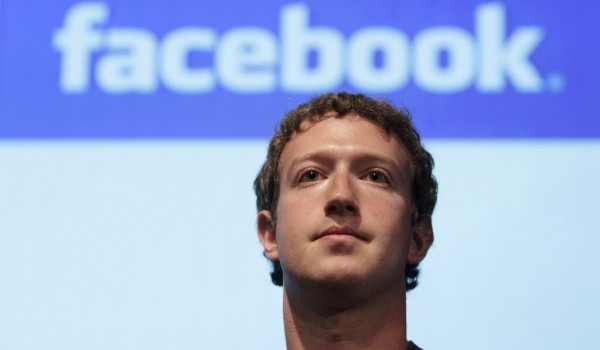 Facebook Inc. (FB)'s market value exceeded $200 billion to put it among the world's biggest corporations, as investors bet on the company to capitalize on the future of mobile advertising.
Facebook shares rose 0.8 percent to $77.89 at yesterday's close in New York, valuing the company at $201.6 billion, according to data compiled by Bloomberg. That made it the 22nd-largest company in the world, behind Verizon Communications Inc. and ahead of Toyota Motor Corp.
The stock has jumped 9.3 percent since July 23, compared with a 0.7 percent increase in the Standard & Poor's 500 Index, after Facebook reported a 61 percent increase in second-quarter sales to $2.91 billion. Mobile promotions accounted for 62 percent of ad sales, up from 59 percent in the prior period.
The gains are a far cry from Facebook's May 2012 initial public offering, when a lack of mobile revenue led to a plunge in its stock. Chief Executive Officer Mark Zuckerberg, the world's 13th-richest person according to the Bloomberg Billionaires Index, has made ads on smartphones and tablets Facebook's core business and is building on that foundation with a mobile network to spread the company's ads across the Web and wireless devices.
"This latest rally stems from their last earnings announcement, when they reported higher demand and sales numbers for their mobile ads," said Jeffrey Sica, who oversees more than $1.5 billion in assets as president of Sica Wealth Management, in an e-mail. "If they can continue to grow their mobile ads, they will have a sustainable demand for their stock."
Zuckerberg's Wealth
In German trading, the shares changed hands at the equivalent of $77.85 as of 12:26 p.m. in Frankfurt.
The stock's rise has boosted Zuckerberg's wealth to $34.5 billion, according to the Bloomberg Billionaires Index. The CEO, 30, who co-founded Facebook in 2004, owns shares that give him 61.6 percent of the voting power in the company, according to a March regulatory filing.
Facebook shares had already jumped 81 percent in the 12 months through Sept. 5, compared with a 21 percent increase for the S&P 500. The social network's market capitalization exceeds technology stalwarts like International Business Machines Corp. and Oracle Corp., though its sales, estimated at $12.2 billion this year, are a fraction of those at the more established companies. Investors are betting on growth, with 43 of 53 analysts recommending buying the stock, according to data compiled by Bloomberg.
Better Promotions
Facebook's performance last quarter was spurred by brands and marketers paying higher prices for better-quality promotions, Chief Financial Officer David Wehner said in July. The average ad price more than doubled from a year ago, even as ad impressions declined 25 percent over the same period.
Facebook accounted for 5.8 percent of worldwide digital ad revenue in 2013, up from 4.1 percent in 2012, according to EMarketer Inc. Digital ad spending worldwide rose 14.8 percent to $120 billion last year and is projected to reach $140 billion this year.
To capitalize on these trends, Facebook has been building its arsenal of advertising services. Apart from rolling out a video-ad product to compete for television budgets and a network for distributing ads on other developers' apps, Facebook agreed this year to acquire LiveRail, a startup that would help serve video promotions on the Web beyond the social network.
Privacy Critics
Last month, Facebook introduced a tool that lets advertisers know when a promotion was first viewed and when it led to a purchase by tracking users between their electronic devices. Such services have drawn criticism from privacy advocates, representing a potential roadblock to the company's growth.
As membership growth in the U.S. slows, Facebook is looking outside North America to add users, with emerging markets the most dependent on mobile phones. North American users increased 7 percent to 152 million in June from a year earlier, while Asian users increased 26 percent to 228 million, according to a company filing with the U.S. Securities and Exchange Commission that same month. Facebook yesterday said that it has 100 million monthly active users in Africa, more than 80 percent of them on mobile phones.
Zuckerberg has also been making multibillion-dollar acquisitions to diversify the company. Facebook in February said it would pay about $19 billion for messaging app WhatsApp Inc. In July, the company completed the purchase of Oculus VR Inc. for about $2 billion. Oculus makes a virtual-reality headset that Zuckerberg has said will be a major communication device after mobile phones.
Bloomberg