Sterling falls to near 10-month low on Scotland worries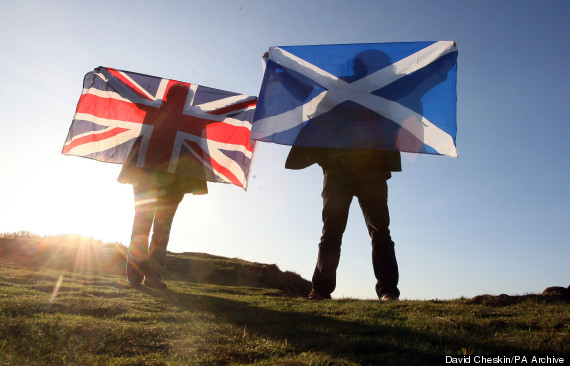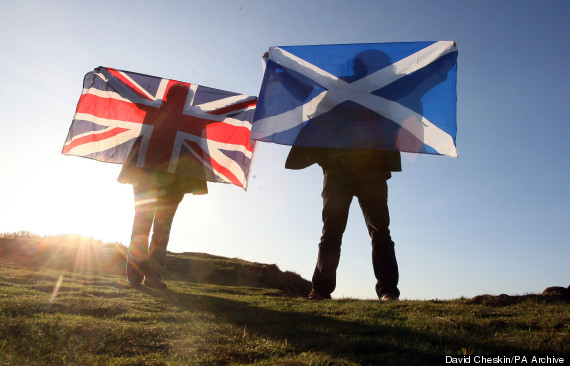 Sterling weakened to its lowest in nearly 10 months on Monday amid worries about political uncertainty after an opinion poll showed supporters of Scottish independence from Britain taking the lead for the first time since the referendum campaign began.
With less than two weeks to go before the vote, a YouGov survey for the Sunday Times newspaper put the "Yes" to independence campaign at 51 percent against the "no" camp at 49 percent.
Sterling fell nearly 1 percent to around $1.6165 GBP=D4, reaching lows not seen since Nov. 26. It last traded at $1.6222, down 0.7 percent on the day. Against the euro, the pound touched its lowest level in nearly three weeks at 80.17 pence per euro EURGBP=D4.
"I think the message here is that the market really hadn't priced in the possibility of a 'yes' vote, so therefore we will probably see some uncertainty, maybe some volatility," said Jesper Bargmann, head of trading for Nordea Bank in Singapore.
Sterling could come under further pressure ahead of the Sept. 18 referendum on Scottish independence, especially since the dollar remains firm, Bargmann said.
Against the yen, sterling touched a three-month low at 169.68 yen GBPJPY=R, before recovering a bit of ground to 170.41 yen.
"A vote for independence only marks the opening chapter in uncertainty over issues ranging from the timelines for political and economic independence, resultant institutional frameworks, lender of last resort for Scotland, the division of assets and liabilities, fiscal impact and policies, and what currency choices Scotland will have available and choose," analysts at Barclays wrote in a note to clients.
"As a result, realized volatility in GBP, with a downside bias, likely will increase for an extended period."
On technical charts, sterling has key long-term support at around $1.6000 to $1.6100, with both the 100-week and 200-week moving averages now in that area, said Jeffrey Halley, FX trader for Saxo Capital Markets in Singapore.
The tumble in the pound helped lend support to the dollar in the wake of a disappointing payrolls report on Friday.
U.S. employers hired the fewest number of workers in eight months in August. Non-farm payrolls increased 142,000, well below the 206,000 forecast. The jobless rate edged down to 6.1 percent as more Americans gave up the hunt for jobs.
The report prompted benchmark U.S. Treasury yields to fall from one-month highs and undermined the dollar. Against the yen, the dollar last traded at around 105.06 yen JPY=, staying below a six-year high of 105.71 yen touched on Friday.
The euro, which has come under pressure after fresh policy action from the European Central Bank last Thursday, steadied against the greenback. It traded at $1.2950 EUR=, just off a 14-month low of $1.2920 set last week.
The Australian dollar eased 0.1 percent to $0.9369 AUD=D4, having backed off from Friday's high of $0.9403, its highest level since late July. [AUD/]
The Aussie dollar showed limited reaction after data showed that China's exports rose more than forecast in August while imports unexpectedly fell, pushing the trade surplus to a record high for the second consecutive month.
The Aussie has shown resilience despite recent U.S. dollar strength and a sharp decline in prices of iron ore, Australia's top export earner, in large part due to renewed carry trade demand. Investors are borrowing at low rates in euros and yen to buy higher-yielding Aussie assets.
Reuters