Arabs skeptical of U.S. plan to fight ISIS, want to see strategy before they sign on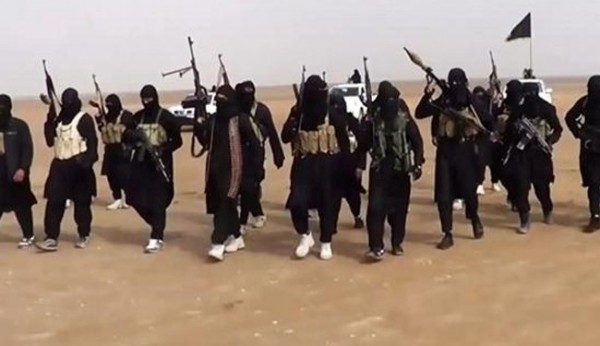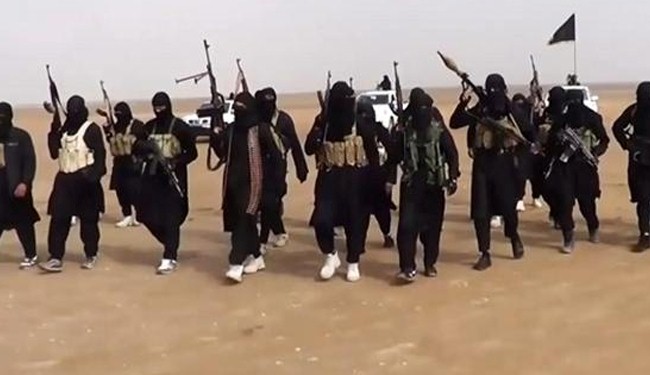 A chief element of President Barack Obama's plans to combat Islamic State militants is to line up a coalition of Arab nations to help. Arab officials, so far, have been lukewarm about the idea.
Governments across the region are pressing the Obama administration to make clear what military, financial and diplomatic measures it is preparing to take against Islamic State before they sign on to any U.S.-led coalition, said senior U.S. and Arab officials.
Leading states, including Saudi Arabia, the United Arab Emirates and Jordan, also are seeking a White House pledge to more aggressively pursue Islamist militias in other countries, in particular Libya, Egypt and Tunisia. The self-declared Islamic State, which also is known as ISIS or ISIL, hold territory straddling the Iraqi-Syrian border.
"Everyone is agreed on the need to address the threat from ISIS and other extremist groups in the region," said a senior Arab official involved in the deliberations. "But until we see a strategy or plan that outlines how to achieve this goal, it will be difficult to enlist countries in the fight."
Starting this week, Secretary of StateJohn Kerry and other senior administration officials will fan out across the Middle East to try to galvanize the region behind a U.S.-led coalition to combat Islamic State.
President Obama, in an interview with NBC News that aired Sunday, said "we're going to need Sunni states to step up—not just Saudi Arabia, our partners like Jordan, the United Arab Emirates, Turkey….This is their neighborhood. The dangers that are posed are more directed at them right now than they are us."
Arab officials said in interviews over the past week they are skeptical of the Obama administration's campaign on Islamic State in the wake of what they call a diminished U.S. role in the Middle East.
Major Sunni Arab powers, and in particular, Saudi Arabia, say Islamic State's rise was fueled by the failure of Mr. Obama to intervene more aggressively in Syria to support moderate rebels fighting President Bashar al-Assad's government.
The Obama administration has relied heavily on Arab states and Turkey to try to build up a moderate opposition inside Syria to fight the Assad regime, but with little success. U.S. officials have voiced alarm that funds and arms from these countries, not necessarily with the governments' consent, have wound up in the hands of extremist groups.
Saudi Arabia's King Abdullah, the Arab officials said, was particularly angered by Mr. Obama's failure to follow through on threats to launch military strikes against the Syrian regime after it allegedly used chemical weapons on civilians.
"The Saudi government believes this was one of the triggers for ISIS's rise," said a second senior Arab official.
In Europe last week, Mr. Obama secured commitments from nine nations, including France, the U.K. and Turkey, to form part of a new alliance against Islamic State. No Arab states have yet signed up.
Mr. Obama said the new alliance would rely on a combination of approaches: airstrikes targeting Islamic State fighters in Iraq; funneling weapons to Middle East forces battling the group; and unified steps to prevent the militants from illegally selling oil to finance their operations.
The U.S. views Saudi Arabia, the U.A.E., Qatar, Turkey and Jordan as crucial in cutting off the flow of money and foreign fighters into Islamic State's war machine. It also wants these governments to use their influence with Iraq's Sunni tribes to try to peel them away from alliances they've forged with Islamic State in recent months.
U.S. officials said they envision these countries bolstering military operations against Islamic State by providing training to Iraqi forces and Syrian rebels and possibly participating in allied military operations.
Qatar and the U.A.E. supported the North Atlantic Treaty Organization's air war against the late Libyan dictator Col. Moammar Gadhafi in 2011.
"They can provide physical space and locations for training, and they can agree to work with us on training and equipping and advising," said a senior U.S. official engaged in the deliberations with the major Sunni Arab states.
"They can be a voice and galvanize the moderate Sunni voices in their communities."
Mr. Kerry is expected to visit Jordan and Saudi Arabia, according to diplomats briefed on his travel. In Riyadh, he is scheduled to meet with the foreign ministers of the Gulf Cooperation Council, which represents Saudi Arabia, the U.A.E., Oman, Kuwait, Bahrain and Qatar.
On Saturday, Mr. Kerry called the secretary-general of the Arab League, Nabil Elaraby, to discuss Islamic State. "They discussed the need for the Arab League and its members to take a strong position in the coalition," the State Department said.
Divisions between the U.S. and its Arab allies have surfaced in recent months as the threat of Islamic State and other extremist groups operating in Syria and Iraq has grown.
Treasury Department officials have voiced concerns that funding for Islamic State and al Qaeda-linked groups continues to come out of Persian Gulf countries, particularly Kuwait and Qatar. Last month, Treasury sanctioned three Kuwait-base financiers for allegedly providing funds for these organizations.
Kuwaiti and Qatari officials have denied their governments are funding Islamic State or other extremist groups.
Saudi Arabia, Egypt and the U.A.E. have all showed a growing willingness to operate more independently of the U.S. to combat extremists in their region. All three governments have argued the U.S. has underestimated the threat posed by Egypt's Muslim Brotherhood Islamist movement and its affiliated organizations in North Africa and the Mideast.
U.S. officials believe the U.A.E. and Egypt were behind a series of airstrikes on Islamist militias in Libya last month. The Emirati warplanes operated out of bases in Egypt and hit targets near the Libyan capital of Tripoli, administration officials said.
Cairo and Abu Dhabi neither confirmed nor denied their role in the strikes. But Arab officials said these countries' military operations are a sign Egypt and the U.A.E. are losing confidence in Washington acting against what they view as growing security threats to their countries.
WSJ