Lebanon army gets another batch of US military aid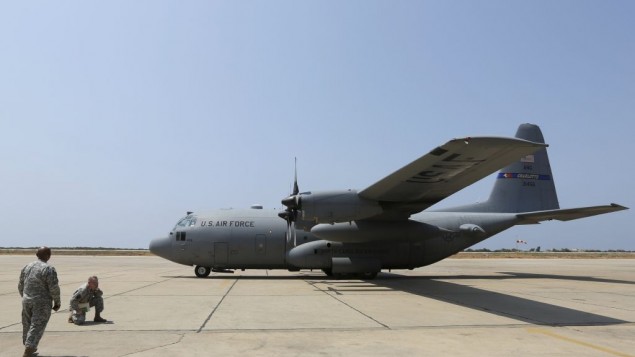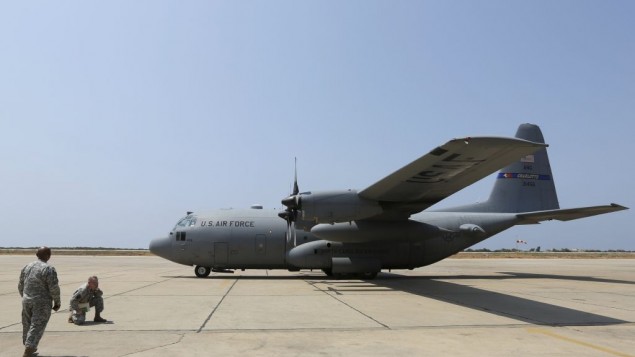 The Lebanese army said Saturday that it received a shipment of weapons and ammunition as part of the United States military assistance program to the Lebanese Armed Forces.
"The Lebanese army's Logistics Brigade received at the Rafik Hariri International Airport a quantity of various arms and ammunition in the presence of army officers and members of the U.S. defense cooperation bureau in Lebanon," the National News Agency reported, adding that the new batch is part of the U.S. assistance program and of the commitments and agreements signed between the two sides.
A similar shipment was delivered on Aug. 29 as part of U.S. military aid aimed at supporting the army in its combat of terrorism.
On Aug. 2, Syrian Islamist militants infiltrated the border town of Arsal after the arrest of al-Qaida affiliated "al-Nusra Front" official Imad Jomaa.
The Lebanese army engaged in a fierce battle with these militants, leaving at least 18 soldiers killed and 86 others injured, while the gunmen withdrew after kidnapping 33 soldiers and Internal Security Forces members.
The development prompted the U.S. to bolster the Lebanese army, while Saudi Arabia unveiled a grant of one billion U.S. dollars dedicated to the military, in addition to the $ 3 billion grant announced last year to cover French made arms.
Long lasting support 
Last month  US Ambassador  to Lebanon David Hale said Washington offered its help to Beirut after clashes first flared in early August when extremists attacked Arsal, leaving 19 soldiers, 16 civilians and dozens of jihadists dead.
He stressed that  American military support for Lebanon would be long-lasting.
"Over the coming weeks, more ammunition and more heavy weaponry will be delivered from the United States to the army," he said.
"I can assure you deliveries will be constant, just as our partnership with Lebanon has been constant over the years."
Xinhua/YL