French president in trouble, in public and private. Can't get much worse.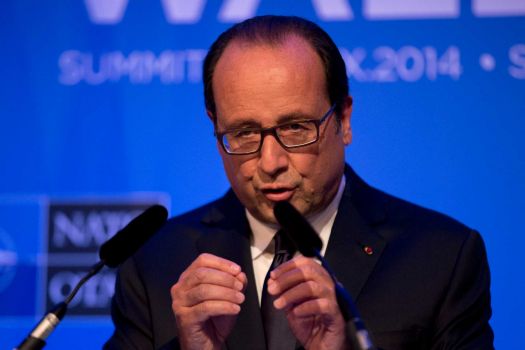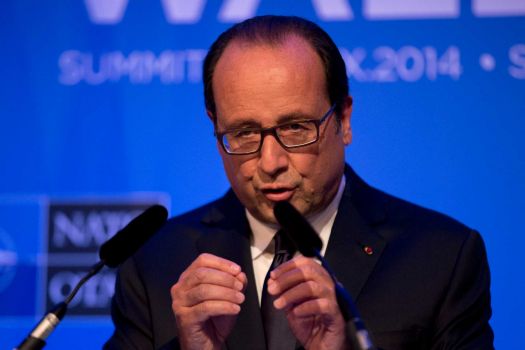 Things can't get much worse for French President Francois Hollande: The economy is lagging; his new government is already under fire; and his private life has just been exposed in a ravaging book by the former first lady.
Adding to his concerns is the possibility that his chief rival — conservative Nicolas Sarkozy — will launch a political comeback this weekend.
The developments have helped push Hollande's popularity to new record lows. Three polls released in recent days show that he has lower approval ratings than every other French president in modern times.
This week, ex-partner Valerie Trierweiler described Hollande as a mean liar in a book released seven months after they broke up, amid reports that he was having an affair with French actress Julie Gayet.
Not only did Trierweiler spread intimate details of Hollande's infidelities, but she also depicted the Socialist leader as someone who despises the poor — a grave political sin for a left-wing leader who won election in 2012 on promises of social justice.
According to Trierweiler, Hollande once disdainfully referred to the poor as those with "no teeth" — a reference to people who can't afford dental care.
The expression shocked many and immediately became the top hashtag on Twitter in France, seized upon by Hollande's critics. Some right-wing activists dubbing themselves the "no teeth" movement held a small protest near the Elysee Palace on Friday evening.
A visibly indignant Hollande defended himself at a news conference, insisting that serving the poor is his "reason for being."
This new political storm comes just days after Hollande appointed a new Cabinet to silence ministers who had openly criticized his economic policy, and to send a pro-business signal to the European Union.
But with unemployment over 10 percent and no economic growth, the new government had no grace period.
A remark by new Economy Minister Emmanuel Macron that he would be open to rethinking France's 35-hour workweek caused big uproar in the French left.
A few days later, Labor Minister Francois Rebsamen said he wanted the country's unemployment services to better monitor jobseekers — causing uproar among unions.
And then Thursday, a junior minister of the new Cabinet, Thomas Thevenoud, was forced to quit because of problems with tax authorities, according to the prime minister's office.
Even once-popular Prime Minister Manuel Valls has seen his approval rating plummet to around 30 percent in recent weeks. He faces a confidence vote Sept. 16 at which dozens of Socialist parliament members who disapprove of Hollande's spending cuts could try to spread rebellion among leftist ranks.
Far right leader Marine Le Pen asked for dissolution of Parliament to organize new elections.
Another threat may come from the mainstream conservatives, meeting this weekend in Nice after a couple of years of division and tumult. Many are hoping that Sarkozy announces his candidacy for the party's top job, a first step toward a potential bid to regain the presidency in 2017 after losing it to Hollande in 2012.
Hollande insisted Friday he wouldn't let the avalanche of bad news get him down.
"I've been elected for 5 years by the French people. There is no poll… that may interrupt (my) term."
Emmanuel Riviere of the TNS-Sofres polling agency linked Hollande's unpopularity to larger malaise.
"France has difficulties projecting into the future, and has doubts about collective mechanisms that made France's greatness in the past years. And this lost confidence applies to the political class in general," he said. "Not one party has more than 30 percent of confidence. This is historic. It has never been seen before."
Chron/ AP