Captured Lebanese soldiers urge Hezbollah's withdrawal from Syria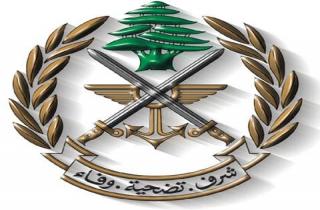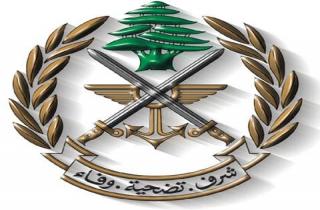 rmyA Lebanese Armed Forces soldier captured by Islamist militants in the Arsal clashes contacted his wife and asked her to hold a press conference to call on the Lebanese people to pressure Hezbollah to pull its fighters out of Syria and stop its opposition to a prisoner swap.
"I received a call from my husband at around ten o'clock this morning…in which he asked me to hold a press conference," the wife of LAF Sergeant Ziad Omar told media outlets on Saturday at her husband's family home in the central Beqaa town of Ain al-Sawdaa.
"He asked, in his name and on behalf of all the hostages, that we stand up to the Iranian Hezbollah and the killing of children and the elderly that it practices."
Omar's wife said her husband also told her to encourage the Lebanese people to "call on the party to withdraw from Syria, and denounce the attempts it is carrying out to derail the release of Islamist [prisoners]."
"I am calling on Sunnis, Shiites and Druze," she continued. "Is it our fault that a Lebanese faction did not disarm itself after the Taif [Agreement]?".
Following the Taif accord all the Lebanese militia agreed to disarm with the exception of Hezbollah.
"I am calling on the Lebanese state to work on saving the life of my husband and his companions." She said.
Voice of Lebanon (93.3) reported that Captives Pierre Geagea and George Khazaqah also contacted their wives and urged the families of the hostages to stage rallies and pressure Hezbollah to withdraw from Syria.
Over 35 army and security personnel were taken hostage when Islamist militants crossed in to eastern Lebanon from Syria and fought with the army for five days in the worst spillover of violence since the beginning of the war in Syria.
The Islamist militants holding the security forces members have demanded several times that Hezbollah end its involvement in the war in exchange for release of the hostages. They have also reportedly sought to exchange the captive men for Islamist prisoners held in Lebanese jails.
Current information suggests that 15 soldiers and 14 policemen are being held by Al-Qaeda affiliate the Al-Nusra Front, the Islamic State (IS) militants , and the Syrian rebel Islamist movement Jaish al-Islam.
March 14 alliance officials have said the Hezbollah militant group's involvement in Syria's is behind the attacks by the Islamic State and al-Nusra Front fighters in Arsal.
Tens of thousands of Hezbollah fighters are actively trying to save the regime of Syrian president Bashar al Assad despite the Baabda accord which calls for distancing Lebanon from the Syrian conflict. Nearly 200,000 have been killed in Syria since the uprising started in March 2011.