Lebanon plans law to reverse under age marriage trend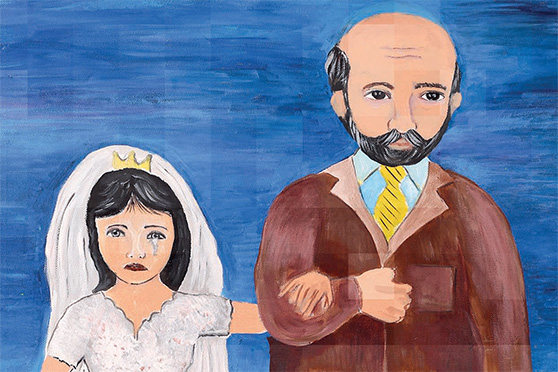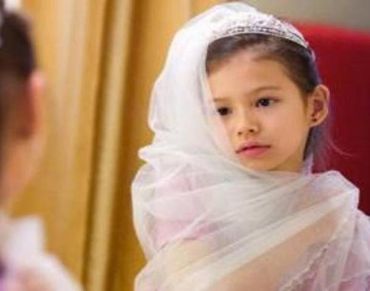 At 13, Samiha left school and the home she shared with 10 people near Baalbek in eastern Lebanon to live in a tent with her new husband, a 41-year-old tradesman.
"I didn't feel anything, I didn't have a choice," she said of the marriage, arranged by her father.
"The first night, when I followed him into the bedroom, I was terrified. I couldn't move."
That night, without knowing anything about sex, she fell pregnant.
"I'm unhappy, but I have to accept this life," said the pretty blonde with green eyes.
Both she and her husband hail from the town of Qusayr, just across the border in Syria, part of a massive influx of refugees into Lebanon since the war there started.
Now aged 15, Samiha is already the mother of two children.
There are no official statistics on child marriage in Lebanon, but it takes place in several rural areas in the country and has risen with the influx of Syrian refugees, experts say.
Now, Lebanon is trying to tackle the problem with legislation that would give civil authorities a role in an area that is usually the preserve of clerics.
"We have drawn up a first draft regulating the marriage of minors," said Fadi Karam, secretary general of the National Commission for Lebanese Women, a state body on women's rights.
At the moment, religious tribunals handle all so-called personal status issues related to Lebanon's 18 officially recognised sects, including setting the age of consent.
In Muslim communities, it is usually 18 for men and between 14 and 17 for women; for Christian sects, the age varies between 16 to 18 for men and 14 to 18 for women.
"But families can obtain an exception from a religious tribunal to allow earlier marriages," Karam said.
In Muslim communities, that can permit the marriage of girls as young as nine.
"For the best protection of children, there must be a complementarity between religious and civil authorities," Karam said.
According to a source close to those working on the draft law, it would require that marriages involving children below the age of consent receive approval from a civil judge as well as a religious tribunal.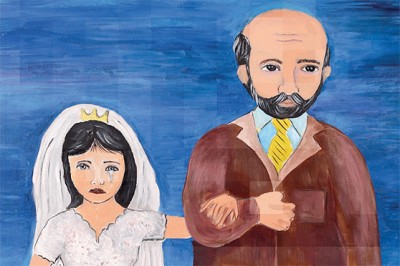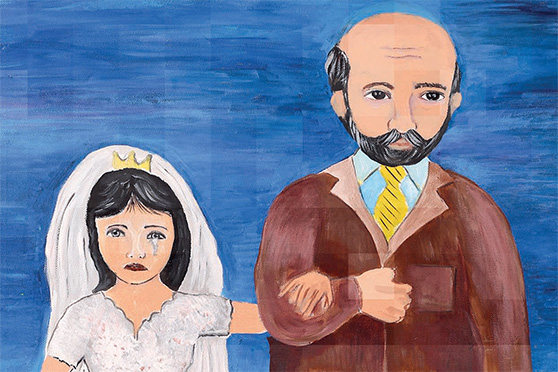 The draft law will eventually be presented to Lebanon's parliament but could face significant opposition from religious leaders, traditionally resistant to any attempt to erode their monopoly over personal status issues.
The Commission is also working on a broad campaign to raise awareness and lobby for Lebanon to sign and ratify the Convention on Consent to Marriage, Minimum Age and Registration of Marriages.
Child marriage already existed, particularly in the rural areas of Akkar in the north and the eastern Bekaa, but is on the rise because of the influx of poor and vulnerable Syrian refugees.
"It was a marginal phenomenon in both Lebanon and Syria, but since the war, marrying off a girl has come to mean one less mouth to feed," said Jihane Latrous, a child protection specialist at UNICEF.
Rita Chemaly, a project development consultant at the Commission, said finances are often a key driver.
"It is trafficking. Young girls are being married for money, or to pay the rent," she said.
Sabah al-Hallak, a Syrian activist who cooperates with Lebanese women's rights group KAFA, has managed to halt numerous child marriages by focusing on the health risks.
"We raise awareness first of all about health," she said.
"I tell them about the case of a woman I knew: she married off her daughter and the girl died in childbirth at the age of 14."
Chemaly said child marriage often means the end of schooling for the girls involved, as well as violence and the trauma associated with a wedding night frequently experienced as rape.
But the practice is so embedded in some communities that girls can express comfort with it.
Nemo was 13 when she married her husband Ahmed, an apple and marijuana farmer, who was 22 at the time of their wedding three years ago.
"It was my choice, and I am very happy," the 16-year-old told AFP, seated with her son and daughter.
"I wanted to have children as soon as possible so I could grow up with them."
Ahram/AFP