EDL contract workers preventing employees from entering HQ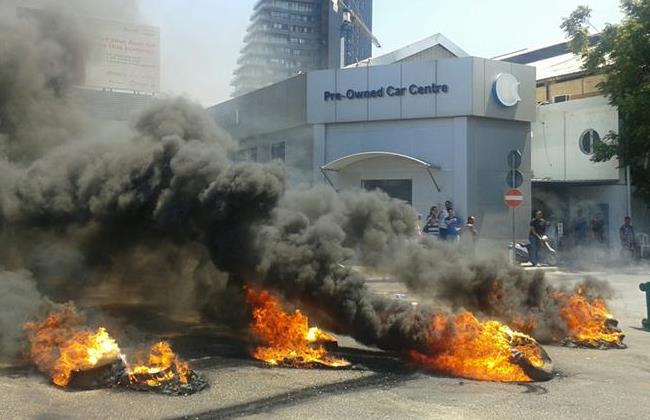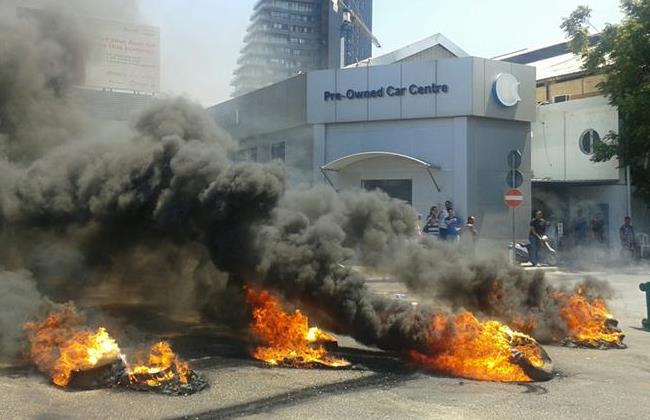 Electricite du Liban (EDL) contract daily workers prevented on Monday the company's employees from entering the firm's headquarters in Beirut's Mar Mikhael area, in what was described as a rebellion against a decision for employees to report to work.
About 2,000 contract daily workers have been observing a nationwide strike, demanding the full-time employment and rejecting a decision issued by the company's management to hire only 897 of them.
But al-Hayek said last week that EDL was not a "barn" and denied that the law allowed all contract workers to become full-time employees.
Five workers poured gasoline over themselves, threatening self-immolation. One of them swallowed gasoline, but the Red Cross treated him.
Other workers burned tires to block the road and to prevent the employees from entering the premises.
Their move came amid a heavy deployment of security forces after EDL's board of directors asked all employees last week to report to work.
"All employees and workers at the EDL shall return to their jobs at the company's headquarters and its branches on Monday," the board said in a statement last week.
The board on the Internal Security Forces to escort the employees and ensure their safety while entering and leaving the company's headquarters and branches across Lebanon.
According to analysts EDL is a huge burden for Lebanon because its is heavily subsidized . Many of the contract hourly employees do not show up at work , they go there just to clock in and leave to work elsewhere or do nothing . The only problem is that those that don't show up are backed by influential politicians such as Speaker Nabih Berri (who is in turn backed by Hezbollah ) and cannot be fired even though they are contract hourly workers .
The analysts stressed that EDL is an inefficient operation that should be privatized or shut down because it cannot continue to drag down the Lebanese economy. Most of the deficit is related to the EDL subsidy.
The analysts added: While all electric utility companies in the world are profitable, in Lebanon EDL has proved to be a loser. It takes the company months to send the bill , terribly inefficient in collections and in preventing power thefts.
EDL put many small time operators in business because it is unable to provide 24 hour electricity despite the heavy subsidies. The small time operators usually provide power to their subscribers using small inefficient diesel Generator sets that pollute the Lebanese towns and villages
In Lebanon power blackouts are a daily affair . It is normal to have anywhere between 12 -16 hour daily blackouts in Lebanon, even in the tourist resorts of Mt Lebanon.