Lebanon will be the graveyard of ISIS , Geagea warns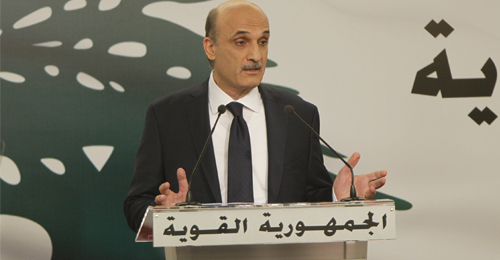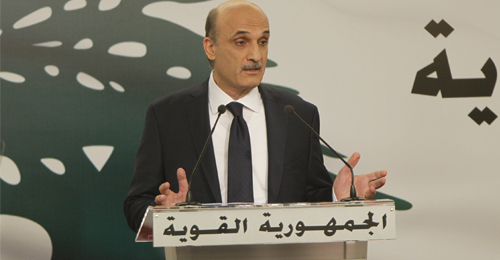 Lebanese Forces leader Samir Geagea   told Ash-Sharq al-Awsat that Lebanon will be the graveyard of ISIS fighters if they decide to come here.
"Who said ISIS will come to Lebanon or that they are capable of reaching Lebanon? If they come, Lebanon would be their graveyard to say the least," Geagea said in reference to the Islamic State of Iraq and Syria which is now being  referred to as  Islamic State (IS).
"I have never underestimated ISIS' criminality. On the contrary, I see them as a group of criminals because I could never imagine a human being could slaughter a hostage in cold blood in front of a camera." This is in possible reference to the slaughter by ISIS  of  James Foley, an American journalist who went missing in Syria more than a year ago.
"But based on their behavior and ideology, I don't see them having the elements to seriously  build any state  because their presence is the product  of chaos in Syria and Iraq." Geagea added.
Geagea urged Christians in Iraq not to fear ISIS and to "hold onto their land and unite," saying that Christians can only live and survive under a democratic system.
"Christians are the roots of culture there … they did not arrive to that land yesterday. I realize it's difficult and we have to help them but they should hold on to their land."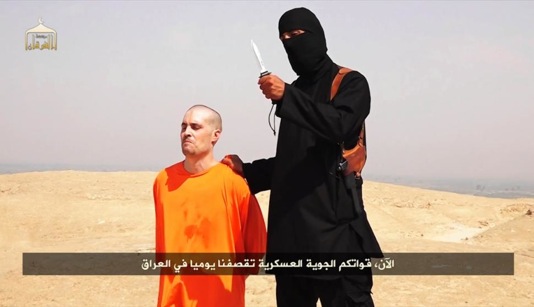 Geagea also said that Lebanon should close its borders to prevent the infiltration of Islamic State fighters via the porous Syrian-Lebanese borders, blaming Hezbollah for the government's failure to seal off the border.
"So why not close the border? They say that the number of troops is not enough. That is correct but there are 50 countries that want to help the Army control the Lebanese-Syrian border," said Geagea, who has supported the March 14 coalition's call for the deployment of UNIFIL  peacekeeping force along the border with Syria.
"Why don't we take advantage of such offers since they would use technologically developed means that would only require five soldiers to monitor every 10 kilometers?" Geagea asked.
Commenting on the presidential  election impasse  he  said would be committing political suicide if he withdrew form the race without a solution.
"I do not see an end to the presidential impasse  as long as  MP Michel Aoun insists on becoming the president," he said.
Geagea said the presidential vacuum suited Hezbollah especially after the party's "experience" with former President Michel Sleiman, who repeatedly criticized the group over its involvement in the Syrian conflict.
"The other group is not willing to discuss a solution. Therefore, the only thing left is to hold the election and whoever garners most of the votes wins but if I withdraw from the race without a solution, that would be suicide."
The Lebanese parliament failed for the tenth time in a row to hold a session to elect the country's new president to replace  Suleiman whose terms ended on May 25.
As in the previous sessions , the vote could not be held as lawmakers allied with the Iranian backed Hezbollah militant group boycotted the voting for lack of agreement on a consensus president.
Parliament Speaker Nabih Berri adjourned the session to elect a new president to ASeptember 2 , 2014
After Geagea secured 48 votes last April 23, the Hezbollah led March 8 alliance including  Aoun walked out from the parliament to make sure there was no quorum to elect a president. They continued their boycott of the parliament during the other sessions that followed .
Aoun has not announced his candidacy but he aspires to become a consensual nominee
"I will announce my nomination when the political situation in parliament becomes clear and when (the current candidates) are dismissed," Aoun said last June.