Aoun's bloc proposes a draft law for direct election of the president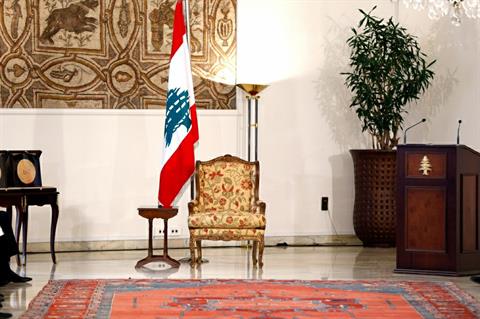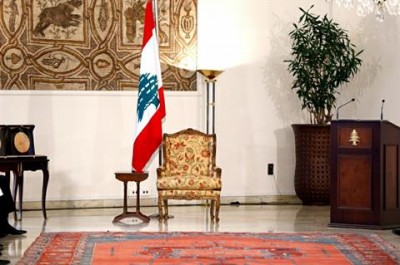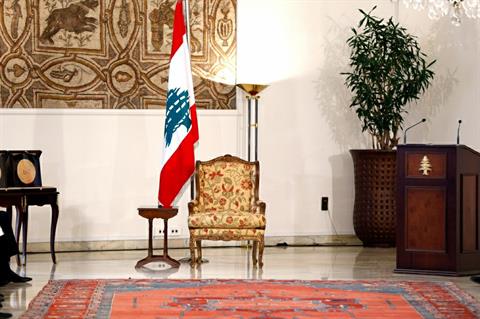 The Change and Reform bloc MPs submitted Thursday a draft law to the parliament to amend the constitution allowing the Lebanese people to directly elect the president, LBC television reported.
MP Ibrahim Kanaan, a member of the bloc which is headed by FPM leader MP Michel Aoun will hold a press conference on Friday at 11:30 a.m. at the parliament to explain the mechanism of this law.
Aoun first proposed the idea in June to resolve the presidential deadlock.
Aoun said that his proposal lies in allowing only the Christians to decide who the candidates should be.
He proposed that the election of the head of state to be done in two stages, to avoid the same scenarios that parliamentary sessions are witnessing.
He suggested that in the first stage, Christian voters should choose two candidates, and in the second stage, all Lebanese citizens would vote to choose on of the two.
The two rival blocs that dominate politics have not managed to elect a successor to former President Michel Suleiman, whose term expired on May 25.
The Lebanese parliament has failed for ten times in a row to elect a president to succeed Michel Suleiman, whose term ended on May 25.
Each time it was unable to reach a quorum as March 8 parliamentarians affiliated with the Iranian backed Hezbollah militant group and Aoun's Change and Reform bloc did not attend most of the sessions.
Aoun deceiving the Lebanese people
Lebanese Forces chief Samir Geagea who was the first to declare his presidential candidacy accused Aoun last July of deceiving the public and creating a media stir to win the backing of the rival Lebanese parties for the country's top Christian post.
"Aoun hasn't proposed a serious initiative. He made a media stir to pressure the Lebanese parties into electing him a president," Geagea told al-Joumhouria daily in an interview published July 4,2014.
"Aoun is trying to deceive the public but the people know that his proposal is nothing but a media show," the LF chief told al-Joumhouria.
He reiterated that parliament can't make constitutional amendments amid a vacuum in the presidency.
"There is a need for amendments to carry out the presidential polls properly but these changes can be proposed only after the elections," Geagea said.