Gaza Cease-Fire Talks Suspended After Rocket Strikes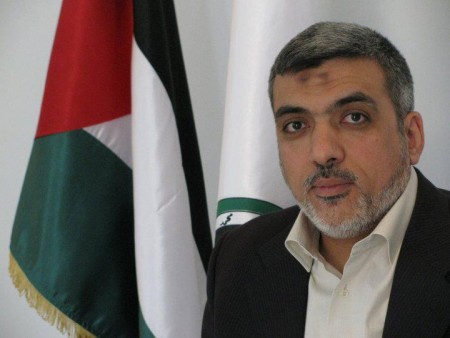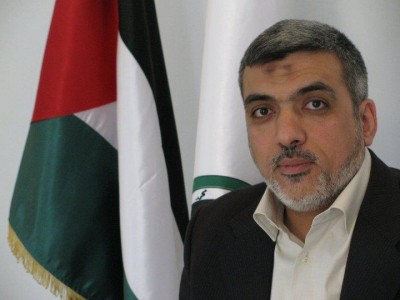 Israel suspended talks with Palestinian factions in Cairo after three rockets from the Gaza Strip landed in southern Israel, breaking a cease-fire aimed at allowing negotiators to broker a long-term truce.
The Israeli military said the rockets struck open areas around the city of Beersheva on Tuesday afternoon, with no immediate reports of damage or injuries.
Within minutes of the rocket fire, the military said it retaliated with airstrikes against militant targets in Gaza and Prime Minister Benjamin Netanyahu recalled the Israeli delegation from Cairo. Gaza's health ministry said five people were injured in the strikes, including three children.
The rocket fire was to first land in Israel in six days, and it threatened to undermine a calm in the fighting which has lasted just over one week.
On Monday, a five-day cease-fire that held was extended for a sixth day. But the rocket fire came about eight hoursbefore the extension was due to expire at midnight local time Tuesday.
Egypt has been trying to broker a deal after a month-long battle between Israel and Hamas.
A spokesman for the prime minister reiterated Israel's position that it will not negotiate under rocket fire, but declined to comment on whether Israel was willing to resume talks if calm returned.
"The talks are based on a premise that there is a cease-fire," said Mark Regev, a spokesman for the prime minister. "If there is no cease-fire, there is no foundation to the discussions."
There was no immediate comment from Hamas on the rockets or Israel's suspension of the talks.
Before the rocket fire, Hamas negotiator Izzet Risheq said the Islamic militant group was growing impatient with repeated extensions of the cease-fire.
"We are not interested in prolonging the negotiations, and the majority of the delegation was not in favor of extension of the cease-fire," Mr. Risheq said Tuesday. Hamas accepted the extension "to show that we had exerted our best efforts" in the talks.
Hamas and the Palestinians have demanded that Israel and Egypt lift restrictions at their crossings into Gaza and allow the establishment of an airport and seaport. Israel insists on getting guarantees that Hamas won't renew fire, that imported goods into Gaza will be closely monitored to block supply to Hamas' military wing, and for the demilitarization of the Gaza. Both sides have publicly insisted they won't back down on their negotiating demands.
Mr. Netanyahu warned Monday that the military was prepared for "very aggressive action" if rocket and mortar fire from Gaza restarts.
In comments Monday to Al Jazeera, Mr. Risheq was combative, too.
"We don't want the resumption of the war…but if the Israeli enemy continues to be evasive, then all the options in front of our people are open," he said.
In a briefing to the U.N. Security Council on Monday, Robert Serry, the U.N. special envoy to the Middle East, urged negotiators to agree on a durable cease-fire so reconstruction could start.
"Gaza urgently needs houses, hospitals and schools—not rockets, tunnels and conflict," Mr. Serry told the council.
Egypt and Norway plan to co-host a donor conference to support the reconstruction of Gaza once a long-term cease-fire has been negotiated, Norway's Foreign Ministry said Monday.
The Norwegian government said the damages in Gaza were still being assessed, but were more significant than after the 2008-2009 war. This is the third time in five years that donors have to support a reconstruction effort for Gaza, the government said.
"The donors want to send a clear signal that basic conditions in Gaza have to change. Gaza can't be reconstructed as it was," said Foreign Minister Borge Brende. "The international society can't simply be expected to contribute to another reconstruction."
The Palestinian death toll from the war stood at 1,976, including 1,417 civilians and 459 children, the U.N. said Monday. The Israeli army says that about half of the Palestinian dead were combatants. Sixty-six Israelis have been killed, all but two of them soldiers. A Thai worker In Israel also died after he was hit by mortar shell fired from Gaza.
WSJ