Lebanon army chief: Arsal under the control of the state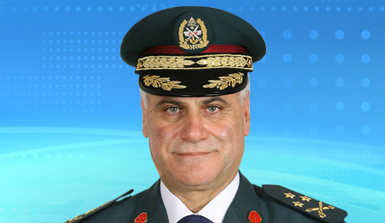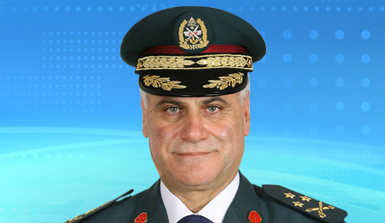 Lebanese Army chief General Jean Kahwaji said that the Beqaa town of Arsal was under the control of the Lebanese state and revealed that some of the missing soldiers may have been killed by the Islamist militants who attacked the town earlier in August.
"the town of Arsal was hijacked for a short period of time. The Islamist militants harmed the town, and I am convinced that the residents wanted to rescued and were relieved to be [again] under the state's control," Kahwaji told Al-Mustaqbal newspaper in remarks published Thursday.
He also told the newspaper that most gunmen withdrew to the outskirts of Arsal near the Syrian border, pointing out that the "border between Lebanon and Syria is not clearly demarcated."
Lebanon and Syria share a 330-kilometer border, but Syria so far has refused to demarcate its border with Lebanon. Former president Hafez Assad ( father of Bashar Assad the current president ) considered Lebanon part of Syria.
Kahwaji also called for carrying out developmental projects in the town. Former Lebanese PM Saad Hariri has already contributed $15 million for such projects.
Kahwaji also confirmed news that the army received Wednesday a video tape sent from the militants showing a number of the detained soldiers held captive by them.
"The video tape is authentic in principle, but we prefer not to publish it in the press, out of respect for the soldiers and their families," Kahwaji said.
"There are about twenty missing army soldiers. We have insisted on calling them missing instead of detained because we feared some of them might have already been killed. And indeed, the tape showed the body of one of the soldiers who has been killed, and a couple of days ago we found the body of a soldier who was missing," Kahwaji added.
Ibrahim ready to negotiate
In another related development General Security chief Maj. Gen. Abbas Ibrahim, who is closely connected with Hezbollah has express readiness to mediate the release of soldiers and security forces members taken captive by the militants in Arsal, As Safir daily reported on Thursday.
The newspaper said that Ibrahim has lately received phone calls from the families of Lebanese Shiite pilgrims who were set free by Syrian rebels last year, asking him to intervene to secure the release of Arsal's captives.
The general security chief told their families that he was ready to engage in similar talks with the militants if he was officially tasked by the government, As Safir said.
According to An Nahar daily, some of the militants are planning to demand tough conditions for the release of the hostages including a request to set free terrorists held by the Lebanese authorities.
Some of those in captivity are the wife of Abdullah Azzam Brigades leader Sirajeddine Zuraiqat and a woman from the Hmeid family who was arrested for a plot to blow up an army checkpoint in the Bekaa town of Hermel.