Assad regime unwilling to allow Syrian refugees to return: Lebanon M.I.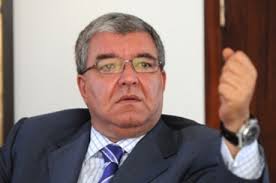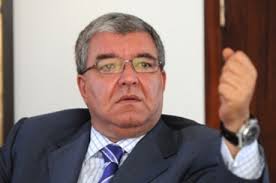 Lebanon's Interior Minister Nohad Mashnouq said Bashar al-Assad's regime is unwilling to allow any Syrian refugees to return home after the majority of a large refugee convoy was refused entry into Syria Last week.
"The Syrian regime refuses the return of refugees no matter what their legal status," Mashnouq told Lebanese daily An-Nahar in an article published Monday.
He also explained that the refugees, close to 1.3 million fall into four categories, two of which the Lebanese government cannot send back to Syria.
"- There is a group subject to judicial rulings in Syria which Lebanon is not willing to send back home,
-A group with proper documents
-A group that entered Lebanon illegally and has [received assistance] from Lebanon's General Security,
– And finally a group that has no documents and cannot be returned to Syria."
Mashnouq added that Prime Minister Tammam Salam would head a meeting of the ministerial committee for Syrian refugees on Monday to deal with the issue of returning refugees to Syria.
About 2000 refugees set out from the Beqaa town of Arsal on Wednesday, after a ceasefire between the Islamists and the Lebanese military ended clashes that began last Saturday.
They all arrived at the Masnaa crossing on Thursday, but were mostly not allowed to enter Syria because of administrative difficulties, including a lack of identity documents for babies born in Lebanon.
Several hundred were eventually allowed to cross back into Syria on Friday. This marked the first time a group of refugees has left Lebanon en masse to return to Syria.