M14 calls for deployment of LAF, UNIFIL along border with Syria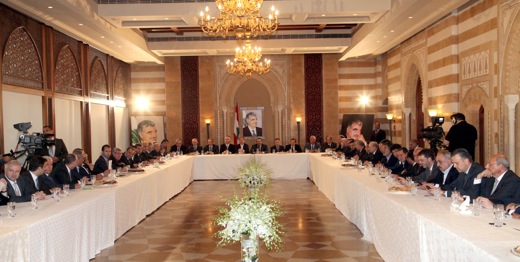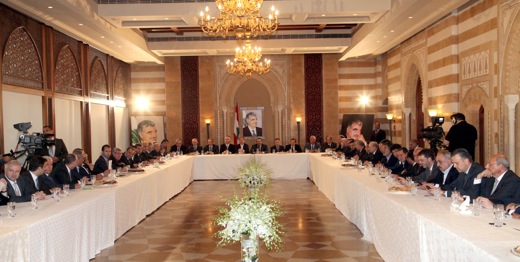 March 14 alliance reiterated its call for the deployment of Lebanese Armed Forces (LAF) , assisted by UNIFIL peacekeepers along the border with Syria.
"Border control remains incomplete without the immediate withdrawal of Hezbollah from Syria," the March 14 bloc said in a statement following a meeting marking the return to Lebanon of former PM and Future Movement leader MP Saad Hariri
March 14 also voiced support for the state, and its political, military and security institutions, as the sole guarantor of the security and stability of the Lebanese and for Muslim-Christian coexistence.
The alliance affirmed its continued struggle for the sake of Lebanon's independence and sovereignty, calling for control of the Lebanese-Syrian border through the deployment of the army, supported by UNIFIL peacekeepers .
Two days prior to his return to Lebanon Hariri announced that Saudi Arabia has granted $1 billion in aid to Lebanese armed forces, as they battle Islamist militants who seized a border town in the worst spillover yet from Syria's three-year-old civil war.
The aid would help Lebanese armed forces "maintain the security and stability of Saudi Arabia's sister country, Lebanon," Hariri was quoted by the Saudi agency as saying in Jeddah on Wednesday