Israel, Hamas appear at odds over ceasefire extension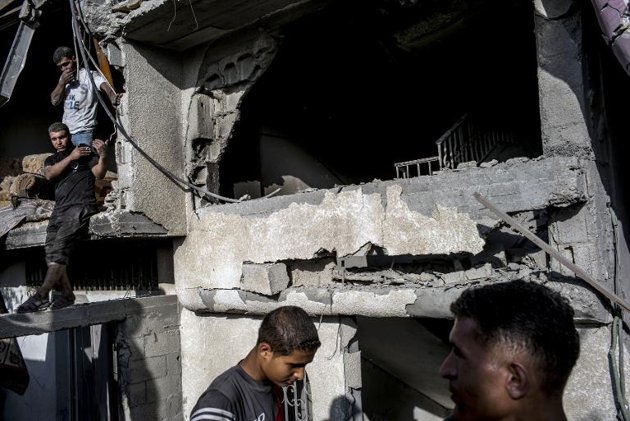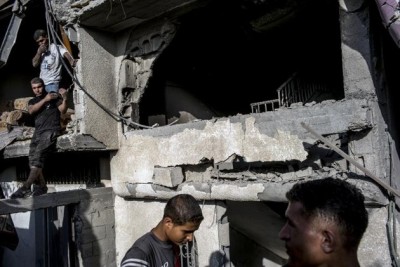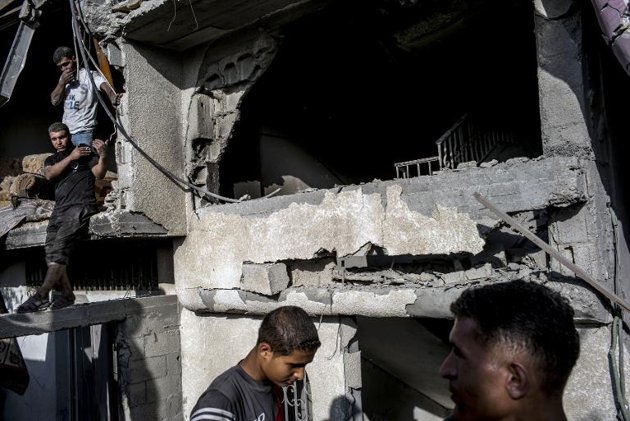 Israel and Hamas appeared at odds on Thursday over prolonging a 72-hour Gaza ceasefire, with the Jewish state indicating it will back an unconditional extension but Hamas denying any agreement.
Guns have stayed silent in the tiny Palestinian enclave since 8:00 am (0500 GMT) Tuesday, bringing relief to millions of people on both sides after the deaths of 1,886 Palestinians and 67 on the Israeli side.
Egyptian mediators have accelerated efforts to extend the truce after it expires at 0500 GMT on Friday, shuttling between Israeli and Palestinian delegations in Cairo.
"Israel has no problem extending the ceasefire unconditionally," an Israeli official told AFP on condition of anonymity late Wednesday. There was no immediate reaction from Hamas.
A spokeswoman for the Israeli army said 27,000 reservists called up for the conflict had been sent home, leaving a force of 55,000 still on active duty, in another sign of growing hopes for long-term quiet.
But Hamas deputy leader Mussa Abu Marzuq, part of the Palestinian delegation holding talks in Cairo, denied overnight there was yet any agreement.
"There is no agreement to extend the ceasefire," he wrote on Twitter.
"Any news about the extension of the truce is unfounded," added Hamas spokesman Sami Abu Zuhri.
In the battered Gaza Strip, shops, banks and markets have reopened, and people crowded into the streets.
Emergency services cleared rubble and retrieved more bodies, raising the overall Palestinian death toll to 1,886 according to the Palestinian health ministry.
In the southern town of Rafah, one of the worst-hit areas where Israel sought to destroy a network of Hamas tunnels, local residents buried bodies stacked in morgues while the fighting raged.
Obama: Gazans need hope for the future
US President Barack Obama said Wednesday that the people of Gaza need greater hope for the future, as he urged the extension of an Israel-Hamas ceasefire.
Obama said the United States was supporting ceasefire talks but added: "Long-term, there has to be a recognition that Gaza cannot sustain itself permanently closed off from the world."
"I have no sympathy for Hamas. I have great sympathy for ordinary people who are struggling within Gaza," Obama added.
Nearly half a million Palestinians were displaced by Israeli bombardment, and many are still sheltering in schools after their homes were flattened in the offensive.
"Look at my house, it is totally smashed. How can my children live here?" asked Mussa Abu al-Rus, whose house had been taken over by Israeli soldiers.
In Jerusalem, Israeli Prime Minister Benjamin Netanyahu launched a vigorous defence of the conflict in the face of international criticism over heavy Palestinian civilian casualties.
"I think it was justified. I think it was proportionate and that doesn't in any way take away the deep regret we have for the loss of a single civilian casualty," Netanyahu said in his first public remarks since the ceasefire came into effect.
On the Israeli side, the loss of 64 soldiers is its biggest toll since the 2006 war against Hezbollah.
UN Secretary General Ban Ki-moon warned that after three wars in Gaza in six years, international patience with both sides is being tested.
He opened a special meeting of the UN General Assembly with an appeal for a lasting peace.
"The senseless cycle of suffering in Gaza and the West Bank, as well as in Israel, must end," he said.
Every civilian casualty is a tragedy
Netanyahu showed reporters aerial images of homes and of a UN-run school, from which he said Hamas fired mortars and rockets.
He accused the armed faction of deliberately increasing the death toll by using human shields and called on the international community to ostracise the group "for its callous abuse of civilians".
"Every civilian casualty is a tragedy, a tragedy of Hamas's own making," he added.
Egyptian officials mediating the Cairo talks for a durable truce in Gaza met a Palestinian delegation to relay terms laid down by an Israeli team overnight, Palestinian officials said.
Hamas officials have publicly rejected an Israeli demand that militants in Gaza disarm.
The Palestinians have insisted Israel end its eight-year blockade of Gaza and free scores of Hamas prisoners.
Israel has refused to deal with a Palestinian unity government that emerged after Hamas signed a deal with Palestinian president Mahmud Abbas in April following years of bitter rivalry.
But Netanyahu said Israel was cooperating with the Abbas-led Palestinian Authority.
"We are prepared to see a role for them," he said.
Yahoo/ AFP