Lebanese army confirms agreement reached on Arsal ceasefire, updates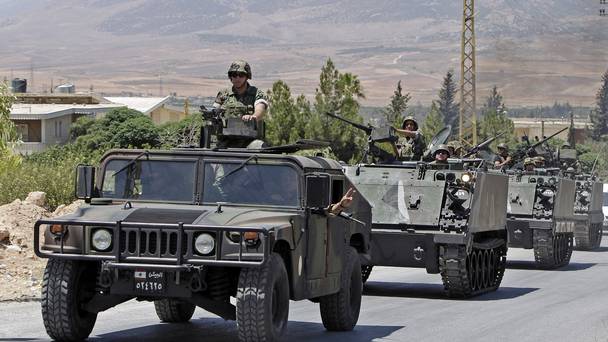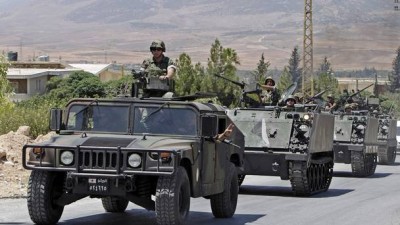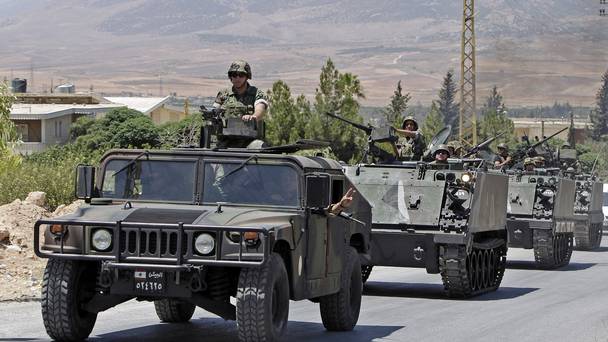 BEIRUT – The Lebanese army on Tuesday agreed to a 24-hour humanitarian ceasefire starting at 7 p.m. in Arsal that calls for militants to withdraw from the eastern Beqaa town and release the security force members they had kidnapped, according to a report by NOW news.
NOW added that Lebanese Armed Forces chief General Jean Kahwaji informed Prime Minister Tammam Salam during a security meeting that the military approved the 24-hour ceasefire mediated by the Muslim Scholars Committee, during which humanitarian aid will be brought into Arsal and injured people will be evacuated, Lebanon's state National News Agency reported.
Kahwaji also said that "after the ceasefire is stabilized, all LAF and security forces detainees will be released and militants will withdraw from Arsal."
Kahwaji further vowed that "the army will remain on full alert, and will not tolerate any breach by the militants."
Earlier in the day, clashes outside Arsal between the LAF and Islamist militants intensified along the heights overlooking the Wadi Ata area near the border with Syria.
The fighting, described by Lebanon's state-run National News agency as the most violent , spread to the nearby areas of Ras As-Sarj and Wadi Hmayed, where heavy and medium weapons were used.
Meanwhile, armed Syrian Islamists in Arsal released three abducted Internal Security Forces members earlier in the day, with the NNA reporting that Rami Jamal, Khaled Solh, and Tanios Mourad were taken to the army intelligence center in the nearby town of Ras Baalbek.
Fighting between Islamic militants and the LAF entered its fourth day in the Beqaa town of Arsal, leaving at least 14 soldiers dead in the clashes that erupted Saturday after the arrest of Al-Nusra Front commander Imad Jumaa.
The clashes come amid renewed fighting in the Qalamoun border region, where Hezbollah fighters and Syrian regime forces are locked in a fierce battle with rebels.
NOW
Update: MTV reported that the gunmen in Arsal violated the truce and intermittent clashes renewed in Wadi Ata.
Al-Mayadeen TV also reported that the gunmen in Arsal violated the truce and attacked military posts in Wadi al-Raayan and they fired gunshots towards the entrance of Arsal and prevented dozens of civilians and wounded from leaving the city.