UN chief calls rise of Gaza-linked anti-Semitism "deplorable"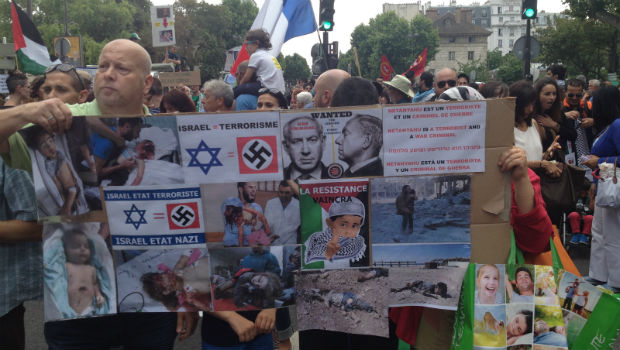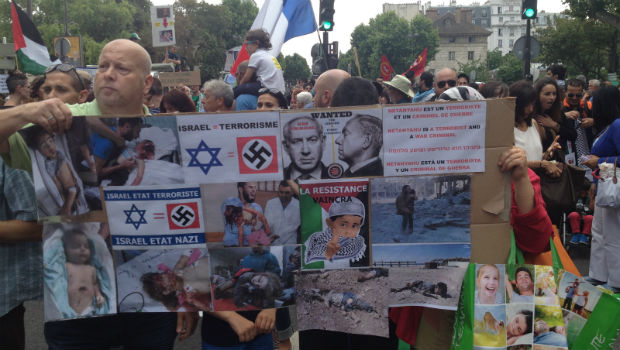 The conflict in Gaza should not be an excuse for anti-Semitic slurs and attacks, United Nations Secretary General Ban Ki-moon said yesterday.
Ban "deplores the recent upsurge in anti-Semitic attacks, particularly in Europe, in connection with protests concerning the escalation of violence in Gaza", read a statement from the UN leader's spokesman.
"The Secretary-General emphasizes that the conflict in the Middle East must not constitute a pretext for prejudice that could affect social peace and harmony anywhere."
Ban "firmly believes that the conflict needs to be solved through an immediate cessation of violence and negotiations," the statement read.
France has been rocked in recent days by violent pro-Palestinian protests in and around Paris as Israel has mounted an offensive in the Gaza Strip.
Pro-Palestinian marches, sometimes with protesters chanting anti-Semitic slurs, have also been held in Britain, Germany, the Netherlands and elsewhere.
Israel announced a seven-hour ceasefire today, amid world outrage over a deadly strike on a UN school in the Palestinian territory.
The unilateral truce, four weeks into fighting with Gaza de facto rulers Hamas, came after world powers fiercely condemned the attack that left 10 Palestinians sheltering at a school dead, as Israel was pulling some of its troops from Gaza.
MOL/ AFP