Gaza death toll tops 700; FAA extends ban on flights to Israel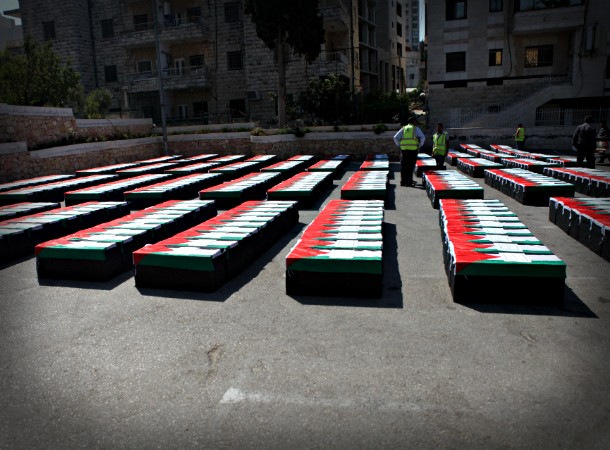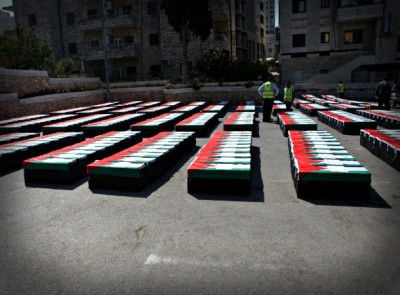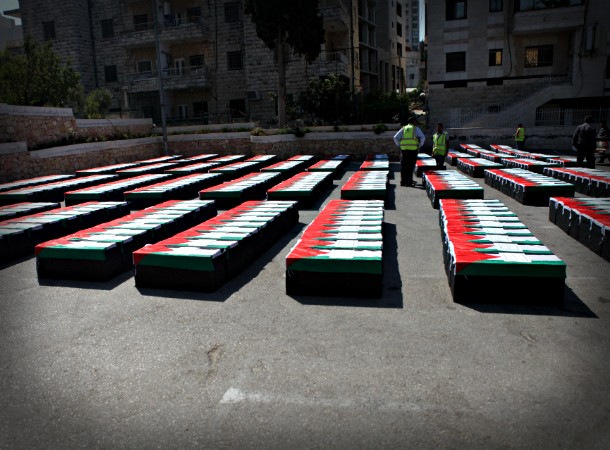 The death toll in the Israeli military campaign in the Gaza Strip has reached 707 with more than 4,500 people wounded, the Health Ministry in Gaza said early on Thursday.
A top UN rights official warned on Wednesday that both Israel and Gaza-based militants may be committing war crimes and called for greater protection for civilians caught in the conflict.
An Israeli airstrike on a house in Jabalia refugee camp in northern Gaza killed a child a three elderly men early on Thursday, Health Ministry spokesman Ashraf al-Qedra said.
Witnesses said the Palestinian coastal territory was fully blacked out due to an earlier strike on the main Gaza power plant, while the Israeli military was intensifying artillery and airstrikes.
U.S. Secretary of State John Kerry reported some progress in efforts to broker an Israeli-Gaza truce.
"We have certainly made some steps forward," he said while meeting UN Secretary General Ban Ki-Moon in Jerusalem. "There is still work to be done." Hamas leader-in-exile Khaled Mashaal gave a defiant press conference in the Qatari capital Doha, pledging that the Islamist movement "will not accept any (ceasefire) proposal that does not lift the siege from our people" in Gaza.
"We are the prey, not the predator," he said, urging Palestinians to remain "steadfast." Palestinian chief negotiator Saeb Erekat was quoted by Arabic media as saying a ceasefire deal could be reached as early as Thursday.
Israeli officials had no comment.
Aid groups say the humanitarian situation in the Gaza Strip is worsening, with water, sewage and power systems damaged and food reserves dwindling.
More than 120,000 people had fled their homes, though nowhere in the enclave is safe, panicked and frightened residents say.
The United Nations reported that 74 per cent of those killed have been civilians, including more than 120 children.
Israeli Prime Minister Benjamin Netanyahu blames the civilian casualties on Hamas fighters, whom he accuses of hiding behind civilians in the densely populated enclave.
Twenty-nine Israeli soldiers have died during ground fighting, the military said. Three Israeli civilians have been killed by missiles and mortars from Gaza.
"A number of incidents, along with the high number of civilian deaths, belies the claim that all necessary precautions are being taken to protect civilian lives," said Navi Pillay, the UN's top human rights official. "All these dead and maimed civilians should weigh heavily on all our consciences." She called for governments with "serious leverage over the parties" to step up efforts to end the violence.
UN aid agencies said "in Gaza, one child has been killed every hour for the past two days." The UN Human Rights Council will dispatch a commission to investigate abuses allegedly committed by Israel in the Gaza Strip, following a resolution passed by Arab and developing countries. Western countries abstained or voted no.
An Israeli military official told Channel 2 television that ground troops need at least two more weeks to finish uncovering and destroying a network of tunnels dug by militants for infiltrating Israel.
"We are preparing the next stages of the fighting for after the treatment of the tunnels," Defence Minister Moshe Yaalon later told a military unit.
The latest round of fighting escalated from outrage over the deaths of four teenagers into renewed shelling from the Gaza Strip toward Israel.
Israel responded with an air offensive, saying it was aimed at destroying the capability of militants in the Gaza Strip to fire rockets at Israeli towns and cities. The objectives were expanded last week when a ground operation began.
Mr. Kerry met with Palestinian President Mahmoud Abbas and Netanyahu.
Israel's economy has taken a hit after some of the world's largest airlines canceled flights to Tel Aviv, saying they were concerned about safety after rocket attacks from Gaza fell near the main international airport.
The U.S. Federal Aviation Administration extended 24-hour ban on all US flights to Tel Aviv, and many European carriers have canceled flights.
Heavy fighting was reported at the Wafa hospital on Gaza City's south-eastern outskirts. The enclave's only rehabilitation hospital was evacuated several days ago under heavy Israeli shelling.
The army said it had so far destroyed only 30 to 40 per cent of Hamas' rocket arsenal in Gaza.
Israeli officials have rejected Hamas' main demand to lift the blockade on Gaza.
Mr. Kerry has been urging Hamas to take an Egyptian proposal for a ceasefire, which would then be followed by more serious talks on the chronic problems in Gaza.
The Hindu