Qatar, Saudi rulers meet in Jeddah to discuss Gaza fighting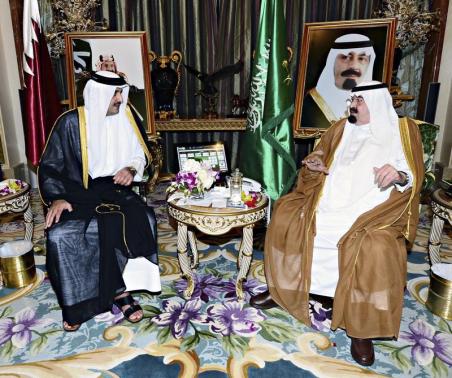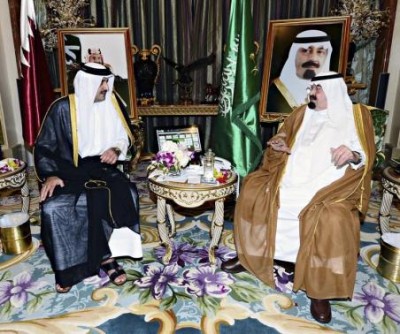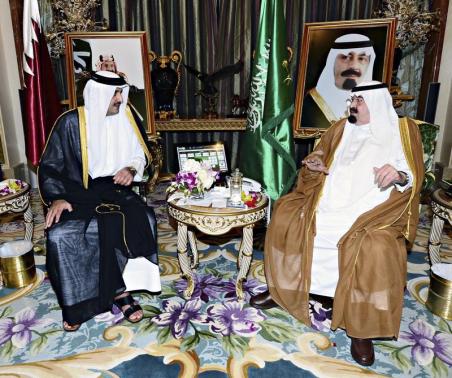 Qatar's Emir Sheikh Tamim bin Hamad al-Thani arrived in Jeddah on Tuesday to meet Saudi Arabia's King Abdullah for talks that focused on the situation in Gaza, according to SPA, the Saudi press agency.
A Doha-based source familiar with the matter told Reuters that the primary purpose of the emir's visit is to find a way to reach a ceasefire agreement in Gaza. More than 600 people are reported to have been killed there in two weeks of fighting between Palestinians and Israelis.
"Qatar is committed to the Palestinian people and wants to do everything to stop the killing," said the source. "The emir's visit to Saudi comes as part of that."
The meeting is the first for the two monarchs since a major rift between Qatar and Saudi Arabia earlier this year. It comes as Doha has emerged as a possible peacemaker after the Islamist Hamas group, which controls Gaza, rejected a proposal for a ceasefire by Egypt, a close ally of Saudi Arabia.
Hamas demanded instead that any accord must include lifting a blockade imposed by Israel and Egypt on the Gaza Strip and a return to an understanding that ended a previous round of fighting in 2012.
On Sunday, Palestinian President Mahmoud Abbas met Qatar's emir in Doha and in an appeal filmed in the Gulf state stressed the unity of the Palestinian people. Officials from Abbas's camp told Reuters that their conditions were aligned with those of Hamas.
RIFT IN RELATIONS
Qatar bankrolled the elected Muslim Brotherhood government of Egyptian President Mohamed Mursi, who was overthrown by the military a year ago.
Saudi Arabia and the UAE have since poured in money to support Abdel Fattah al-Sisi, who led the takeover in Egypt and has since been elected president after outlawing and suppressing the Brotherhood.
Under his rule, Egypt has tightened its hold on the southern end of the Gaza Strip, closing tunnels to try to block supplies of weapons and prevent militants crossing.
Egyptian officials suspect Qatar encouraged Hamas to reject the ceasefire plan Cairo put forward last week. Hamas sources in Doha, however, say Qatar did not influence their decisions.
A Saudi source familiar with the matter told Reuters that the king plans to tell the emir to have all mediation efforts done through Egypt. "Dealing with issues related to the Palestinians has always and will always be Egypt's historical role, Qatar will be told to stay out," said the source.
Qatar denies any ulterior motive and notes that Washington has openly asked it to talk to Hamas. Foreign Minister Khaled al-Attiyah said on Sunday Qatar's role was just to facilitate communication.
"Qatar is helping us in communicating our message, that's all it is," said a Doha-based Hamas source. He added that the group was never approached by the Egyptian authorities, and it could not agree to a deal it had never been part of.
Reuters