2 soldiers killed in Gaza fighting for Israel were U.S. citizens
Two American men were among the 13 Israeli soldiers killed in the conflict in Gaza on Sunday, the U.S. State Department said, the bloodiest day of the conflict, in which about 100 Palestinians were also killed.
Max Steinberg, a native of California's San Fernando Valley, was a sniper in the Golani Brigade of the Israel Defense Forces, according to a letter sent by the Jewish Federation of Greater Los Angeles to its email list.
Nissim Sean Carmeli, of South Padre Island in Texas, was also fighting in the Golani Brigade, the Houston Chronicle reported.
The U.S. Department of State confirmed both deaths, and said both men were citizens of the United States. It was not immediately clear whether they also held Israeli citizenship.
A woman who answered the telephone at a business owned by Carmeli's parents in South Padre Island said they were on their way to Israel on Sunday night.
The soldiers were fighting in a battle near Shejaia, the embattled neighborhood east of the city of Gaza.
Steinberg visited Israel through the Birthright program, which pays for young Jewish adults to visit the country from abroad, and then returned to join the IDF in December, 2012, according to the Jewish Federation of Greater Los Angeles.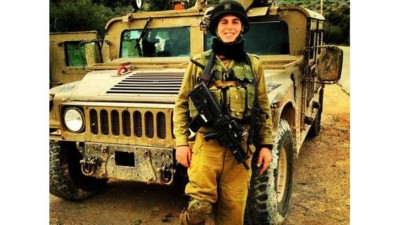 The trip to Israel helped Max realize where he belonged, his father, Stuart Steinberg, told the Jewish Journal of Los Angeles in an interview in the family's apartment in the Los Angeles community of Woodland Hills.
"Although he was American he truly connected," the newspaper quoted Stuart Steinberg as saying. "He belonged there."
Sunday's death toll was the highest for the Israeli military since a 2006 war against Hizbollah guerrillas in Lebanon and the most Palestinians killed since fighting began on July 8.
Reuters