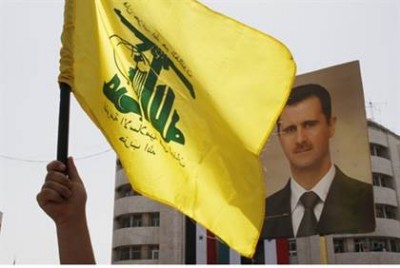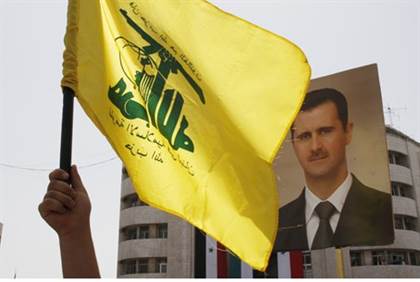 Clashes between Syrian rebels and Lebanon's Shiite militant group Hezbollah on the Lebanese border have claimed at least six lives, sources said Sunday.
Three Hezbollah fighters and three Syrian rebels were killed, a Hezbollah source and a Lebanese security official told AFP.
The fighting erupted on Saturday in an undemarcated area of the frontier between Qalamun in Syria and Arsal in Lebanon, the Lebanese official told AFP, speaking on condition of anonymity.
"The fighting intensified on Sunday evening with three Syrian fighters killed and 10 wounded," he said, while the Hezbollah source, also declining to be named, said three of the Shiite militants were killed.
The Lebanese official said the Syrian casualties were taken to a field hospital in Arsal.
The long and porous border is often used by smugglers, refugees and fighters.
Syrian Observatory for Human Rights head Rami Abdel Rahman said: "It appears Hezbollah launched the attack in a bid to finish off the pockets of rebel resistance."
Arsal and the area around it are largely Sunni Muslim, and residents sympathise with the Sunni-led uprising against Syrian President Bashar al-Assad.
In April, Syrian forces backed by allied fighters from Hezbollah retook control of most of the Qalamun region.
But Syrian activists say hundreds of opposition fighters have taken refuge in the caves and hills in the border area, using it as a rear base from which to launch attacks inside Syria.
Last month, Lebanese army forces carried out raids in the area targeting militants with ties to "terrorist groups", an army statement said at the time.
Military show
The latest developments in Qalamun come as Hezbollah carried out a military show of force in Beqaa, parading soldiers and arms—including rocket launchers—throughout the towns of Labweh, Al-Ain and other towns bordering Syria.
The military parade was met with criticism by some Lebanese politicians, who said the move was provocative. Future Movement MP Assem Araji told Asharq Al-Awsat: "This was an attempt by Hezbollah to demonstrate its strong presence in the region, and showing that it is capable of repelling any attack."
Alarabiya/AFP/Asharq Al-Awsat
This error message is only visible to WordPress admins
Error: No connected account.
Please go to the Instagram Feed settings page to connect an account.