UN agency appeals for funds to help Syrian Refugee women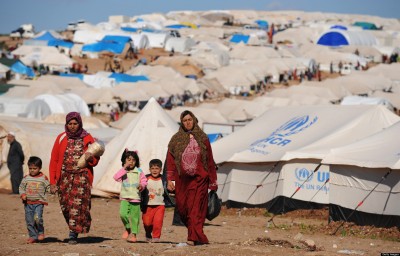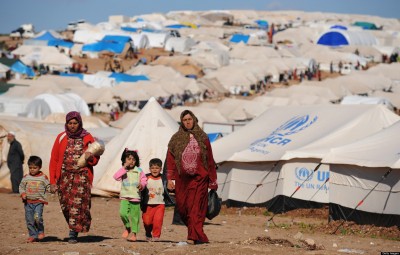 The United Nations appealed this week to donor countries to help fund a cash assistance program for the most vulnerable refugees in countries abutting Syria, where one in four households are headed by women.
The escalating violence in Syria has increased the hardships for women, whose spouses were either killed, imprisoned, fighting back home or abandoned them, leaving them to struggle on their own.
According to the U.N. refugee agency, more than 145,000 Syrian refugee families in Egypt, Lebanon, Iraq and Jordan are headed by women. They lack the resources to pay the rent, put food on the table and live under the threat of violence or exploitation, and their children face mounting trauma and distress, it noted.
The report, which included interviews with 135 women in Jordan, Egypt and Lebanon between February and April this year, found that the overriding concern for women-headed families is the lack of resources.
"The overwhelming majority said it is the lack of money, the lack of resources and the fact that they are not able to feed their children," António Guterres, the U.N. High Commissioner for Refugees, said in a press conference in Amman. "Sometimes they have to send their children to beg or to work instead of school, or marry off their daughters at a young age."
Besides their inability to work in the host communities, the commissioner noted that 60% of women live in fear. "We have many that are harassed."
In extreme situations, there were rapes, he added, although the report noted that many were not prepared to talk about the gender-based violence.
Mr. Guterres said the U.N. agency and its partners need another $200 million until the end of this year to enable the UNHCR to extend a program of cash assistance to the most vulnerable families.
"We need to enhance our direct cash support to vulnerable families and that is a very important issue in order to allow people to have their choices and preserve their dignity," he said. "Unfortunately, this is a very expensive protection and assistance instrument."
In Jordan, for example, 80% of the 600,000 registered refugees are absorbed into the local community. There are nearly 60,000 female-headed households, but some 8,000 families receive cash assistance at the moment, ranging between 80 and 150 Jordanian dinars, said Andrew Harper, the UNHCR representative in Jordan. "The money is not even covering the rent…it is not enough to cover the basic resources," he said.
WSJ