Iraqi Kurds face new barriers to autonomy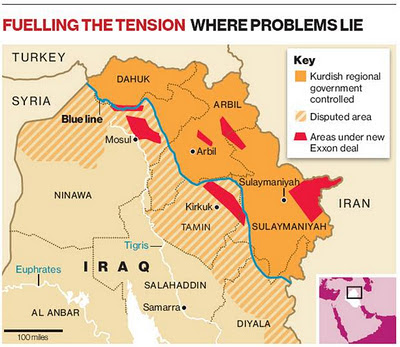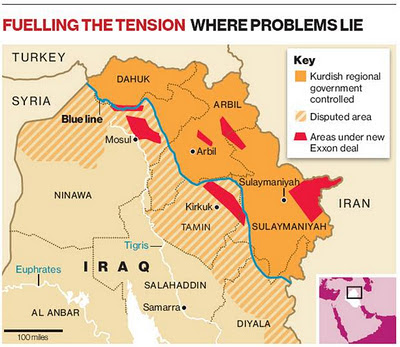 ERBIL, Iraq — Gasoline stocks in the Kurdish region are running low, requiring rationing and hourslong waits for a fill-up. Hundreds of thousands of civil servants have gone months without a paycheck after Baghdad cut payments to the regional government in retaliation for its exporting oil without permission.
At the same time, a tanker filled with Kurdish oil has been stranded for more than a month off the coast of Morocco, prevented from unloading its lucrative cargo because of pressure from United States diplomats and threats by officials in Baghdad that any buyer would face legal challenges.
On the surface, these would appear to be heady days for the Kurds, who seem closer than ever to attaining their centuries-old dream of statehood. With Iraq's Shiite-dominated government reeling after an assault by Islamic militants, the autonomous Kurdish region has seized control of the oil-rich city of Kirkuk and has begun preparations for a referendum on independence.