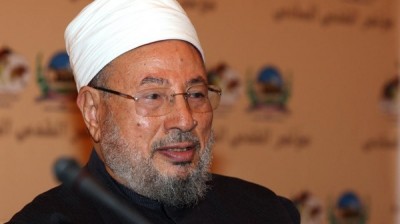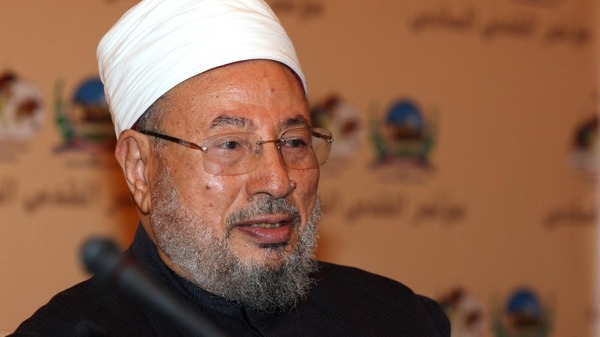 Qatar-based Egyptian Muslim cleric Yusef al-Qaradawi said on Saturday that the declaration of an Islamic caliphate by the militant Islamic State of Iraq and Syria (ISIS) violates sharia law.
Last Sunday, the jihadists declared an "Islamic caliphate" in areas they control in Iraq and Syria and ordered Muslims worldwide to pledge allegiance to their leader Abu Bakr al-Baghdadi.
Sheikh Qaradawi, seen as a spiritual guide of the Muslim Brotherhood in his native Egypt, said in a statement that the declaration "is void under sharia."
ISIS leader Baghdadi had called on Muslims with military, medical and managerial skills to flock to its newly-declared pan-Islamic state, in an audio recording released Tuesday.
"Those who can immigrate to the Islamic State should immigrate, as immigration to the house of Islam is a duty," said Abu Bakr al-Baghdadi.
The newly named "caliph" said the appeal especially applied to "judges and those who have military and managerial and service skills, and doctors and engineers in all fields."
Baghdadi also addressed the group's fighters, saying that "your brothers in all the world are waiting" to be rescued by them.
"Terrify the enemies of Allah and seek death in the places where you expect to find it," he said. "Your brothers, on every piece of this earth, are waiting for you to rescue them."
Al Arabiya