Israeli PM calls for Kurdish independence from Iraq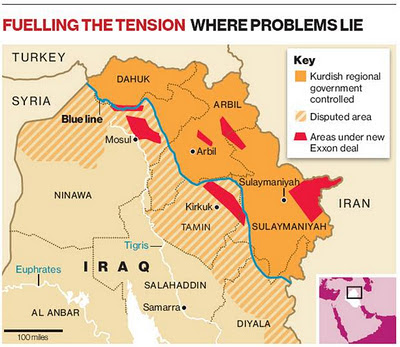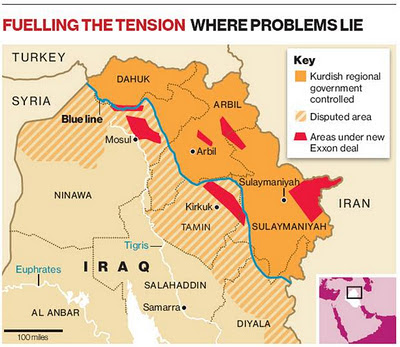 Israeli Prime Minister Benjamin Netanyahu has declared his support for Kurdish independence from Iraq. Netanyahu said that the Kurds could act as a bulwark against rapidly advancing Islamist militants.
In a major policy speech on Sunday, Prime Minister Netanyahu warned that the advancing Islamic State in Iraq and Syria (ISIS) could destabilize neighboring Jordan, a scenario which would put the security of Israel at risk.
"We must be able to stop the terrorism and fundamentalism that can reach us from the east at the Jordan line and not in the suburbs of Tel Aviv," Netanyahu said in a speech delivered at the Institute of National Security Studies think tank in Tel Aviv.
The Israeli premier proposed that moderate forces in the Middle East enhance their regional cooperation against ISIS, which renamed itself the Islamic State and declared a caliphate in the swath of territory it controls in Iraq and Syria. Netanyahu called on the international community to bolster the Western-leaning monarchy in Jordan against ISIS.
He also openly endorsed Kurdish independence from Iraq, calling the Kurds "a nation of fighters (who) have proved political commitment, political moderation, and are worthy of independence."
Military control in West Bank
Prime Minister Netanyahu warned that if the Islamic State destabilized Jordan, it could quickly advance through the West Bank and reach the border with Israel.
Palestinian forces would be too weak to prevent such an advance and any international peacekeeping contingent would one day withdraw, according to Netanyahu.
"Therefore we must understand that in any future agreement with the Palestinians, Israel will have to continue controlling security in the territory up to Jordan for a very long time," the prime minister said.
Tensions with Palestinians
But Palestinian figures have accused Netanyahu of exploiting the turmoil in Iraq to stir up fear among Israelis in order to justify his own political agenda.
"Netanyahu is finding any pretext, any excuse, to justify his ideological policy of annexing the West Bank or maintaining the Israeli military control of all of Palestine…," Hanan Ashrawi, a senior figure in the Palestinian Liberation organization, told the Associated Press.
Tensions have escalated in the West Bank and Gaza Strip recently. The Israelis launched airstrikes in Gaza over the weekend after rockets hit a paint factory in southern Israel. Meanwhile, Israeli security forces have detained 371 Palestinians in response to the alleged kidnapping of three Israeli teenagers.
Palestinian President Mahmoud Abbas, who leads the secular Fatah movement and controls the West Bank, recently formed a national unity government with the Islamist Hamas in Gaza. Netanyahu has said that he will now hold Abbas responsible for actions taken by the more radical Hamas.
DW.DE