Five more Hezbollah fighters killed in Syria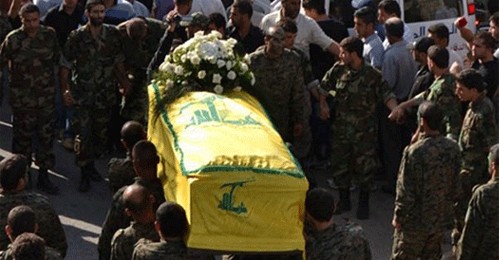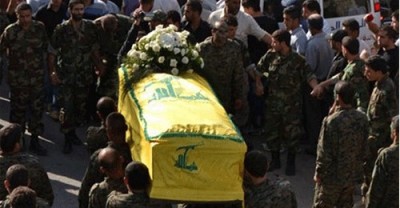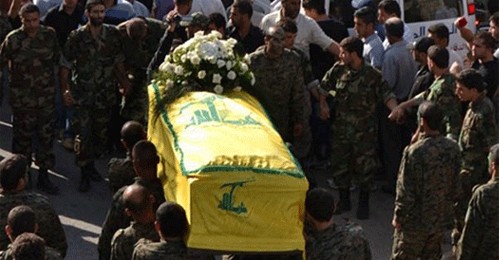 Five fighters of the Iranian backed Shiite Hezbollah militant group have been killed in Syria according to an announcement by the party, while fighting alongside the forces loyal to president Bashar Al Assad against the rebels.
Two were identified as Hassan Adnan Al Hammadi and Mohammad Qasim Sulaiman from Nabatiyeh in south Lebanon
Two others were identified as Sajid Hisham Hamad from Kfar Tibnit and Fadi Abdallah Masarrah from Zeta. Both towns are near the borders with Syria
The fifth member was not identified
Tens of thousands of Hezbollah fighters are actively trying to save the Assad regime despite the Baabda accord which calls for distancing Lebanon from the Syrian conflict.
Hezbollah chief Hassan Nasrallah claimed last week that the party has been able to stop al-Qaeda-linked militancy from spilling over into Lebanon.
Nasrallah was quoted by Lebanese newspaper al-Safir as saying that the resistance group foiled attempts by militants from the Islamic State of Iraq and the Levant (ISIL) to enter Lebanon.
"If we had not intervened in Syria at the appropriate time and in the appropriate way… the ISIL would now be in Beirut," said the Hezbollah leader.
But it appears that ISIL proved Nasrallah wrong. Yesterday , a previously unknown jihadist group linked ISIL claimed responsibility for the Duroy Hotel suicide attack that took place Wednesday in Beirut.
The group which identified itself as the state of Damascus-Qalamoun said via twitter on Thursday that two ISIL members targeted General Security agents at the hotel in Raouche.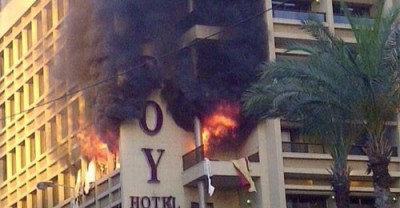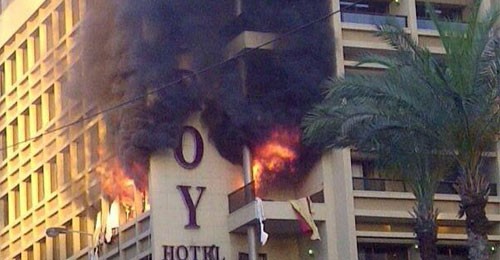 It also vowed to carry out more attacks against Hezbollah( which it called it the party of the devil) and its agents, saying Wednesday's bombing was just the start.