Beirut Hotel suicide bombing claimed by ISIL linked terrorists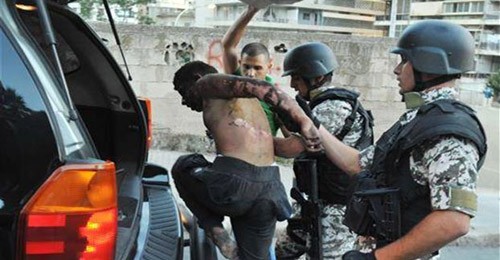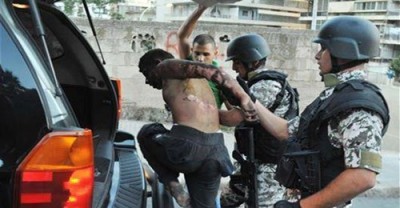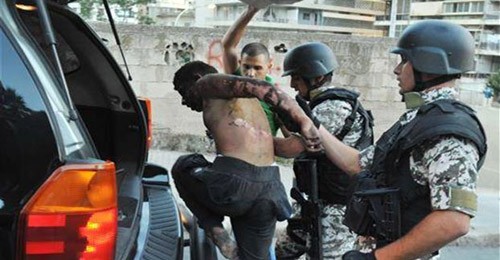 A Saudi suicide bomber killed in a raid by Lebanese security forces was part of the Islamic State in Iraq and the Levant group, according to a statement published on Friday that Lebanese security officials said they were taking seriously.
Three members of the security forces were wounded when they stormed Beirut's Duroy Hotel on Wednesday and the Saudi suspect detonated his explosives, killing himself and wounding an accomplice.
It was the third bomb blast in five days in Lebanon, which has been hit by violence linked to conflict in neighbouring Syria and Iraq, both fighting Sunni Muslim rebels who have seized territory straddling their disintegrating border.
Lebanon's Sunni Muslims support rebels trying to topple Syrian President Bashar al-Assad, an Alawite, while the militant Shi'ite movement Hezbollah has sent fighters to support him.
"Two lions of the Islamic State in Iraq and the Levant , who infiltrated the city of Beirut at the Duroy Hotel, engaged a group from the General Security service loyal to the Party of Satan," the statement said in a derogatory reference to Hezbollah, which means Party of God in Arabic.
"We tell the Party of Satan and its agent, the Lebanese army, that this is the first rain and we tell you that there are hundreds of people seeking suicide, who love the blood of (Shi'ite) rejectionists."
The purported ISIL announcement came three days after a statement in the name of the al Qaeda-linked Abdullah Azzam Brigades which – without directly claiming responsibility for two bombings on Friday and Monday – warned of further attacks against Shi'ite Muslim targets in Lebanon.
Lebanon's interior minister said the Saudi bomber who blew himself up on Wednesday had been planning an attack on another target, identified by security sources as a busy restaurant in Shi'ite south Beirut.
On Monday a suicide bomber detonated explosives in his car when challenged by security forces in the south of the capital, killing himself and a security officer. Twenty people were wounded, including some at a cafe watching World Cup soccer.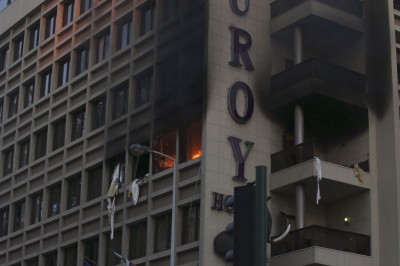 That attack came three days after the head of the General Security department, Major General Abbas Ibrahim, narrowly escaped a bomb attack in the hills overlooking the Bekaa Valley, near the border with Syria, on Friday.
The army said on Wednesday five members of a "terrorist cell" suspected of planning to kill senior security officers had been arrested in the north of the country, and a French national was detained last week on suspicion of planning an attack.
Those arrests and bombings reflect how the violence in both Syria and Iraq has destabilised neighbouring countries.
Since the outbreak of Syria's conflict three years ago Lebanon has suffered rocket attacks on Shi'ite towns in the Bekaa Valley and bombings of Shi'ite and Sunni Muslim targets in Lebanese coastal cities.
Security fears in Lebanon have been compounded by political paralysis. Lebanon has been without a president for a month because of a stalemate between the Sunni-led March 14 political bloc and Hezbollah's allies in the rival March 8 coalition.
Grand Muft Sheikh Mohammed Rashid Qabbani, Lebanon's highest Sunni Muslim authority, urged politicians on Friday to end their feuding.
"Lebanon without a president is a nation without a head," he said, warning that sectarian strife was again threatening a country that was gripped by civil war from 1975 to 1990.
"Events in recent years have increased hatred and grudges in the hearts of all Lebanese, and it is no secret that… sudden strife has become a real possibility," he said.
Euro News/ Reuters