Muslim Brotherhood blamed for the 5 bombs that exploded in Cairo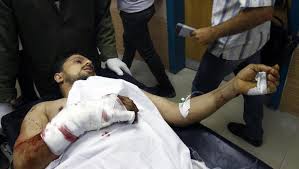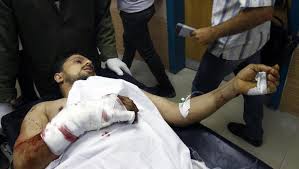 Five crude bombs exploded during Wednesday morning rush hour at sites across Cairo, injuring at least six people, state television reported.
The apparently coordinated blasts were the first to rattle the capital since President Abdel Fattah Sisi, the former military chief, was sworn in earlier this month.
There was no immediate claim of responsibility, but Sisi's government pointed a finger at the Muslim Brotherhood, the Islamist movement that has been branded a terrorist organization. It is the movement of deposed Islamist President Mohamed Morsi, who was ousted nearly a year ago in a coup led by Sisi after Egyptians took to the streets to demand Morsi's removal.
The first four explosions came only moments apart, all at metro stations on two different lines in northern and central Cairo. A few hours later, another device went off near a courthouse complex in the city's upscale Heliopolis district.
Interior Ministry spokesman Gen. Hani Abdel Latif blamed the Brotherhood for plotting the attacks, without citing any evidence. He called them a "desperate attempt" to mar a period of stability. The ministry described all the bombs as homemade or sonic devices. One of those injured was thought to have been in the process of planting a bomb.
After an upsurge in bombings earlier this year, including an audacious attack on a police headquarters in Cairo in January, Egypt has been relatively calm in recent weeks, dating back to May's presidential election, which Sisi won in a landslide.
International election observers said the election was conducted fairly but criticized the repressive political climate that has prevailed since the overthrow of Morsi.
LA Times