Hariri decries the terrorist attacks " Lebanon's muslims despise terrorism"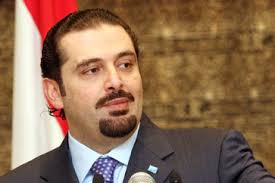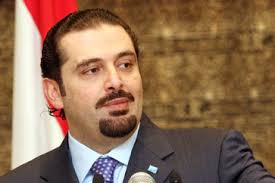 Future Movement leader and former Prime Minister Saad Hariri condemned the recent bombings and said Lebanon's Muslims despise terrorism. He expressed his full support for the Lebanese security forces and the army in their war against terrorism and urged the authorities to hunt down attackers in the country" wherever they are".
"I express my full solidarity with security services: the Army, the General Security, Internal Security Forces and State Security personnel as they confront pockets of terror," Hariri tweeted.
"Muslims in Lebanon have no connection to those who pretend to be [Muslims] who have no description or sect other than terrorism," Hariri said in reference to the suicide bombers.
"We call on security forces to pursue the highest levels of coordination and to strike pockets of terror wherever they are."
Hariri's comments come after a suspect blew himself up in his room as Lebanese security forces raided his hotel in central Beirut on Wednesday, sending flames and a dark cloud of black smoke billowing out of the third-floor windows.
The explosion that occurred inside the Duroy Hotel in the Raouche district resulted in the injury of 11 people , 7 civilians and 4 members of the internal security forces
The suspect was later identified as a Saudi national. According to investigative judge Saqr Saqr , there was also another Saudi suspect that was going to blow himself up but the Internal security forces were able to arrest him and prevented that from happening .
Hariri yesterday reiterated his call on Hezbollah to withdraw its fighters from Syria in order to "spare" Lebanon from security incidents.
"The fire will reach us if some are interfering with the Syrian or Iraqi affairs," Hariri said Tuesday following his meeting with former President Michel Suleiman in Paris.