Russia puts troops on alert as U.S. imposes tougher sanctions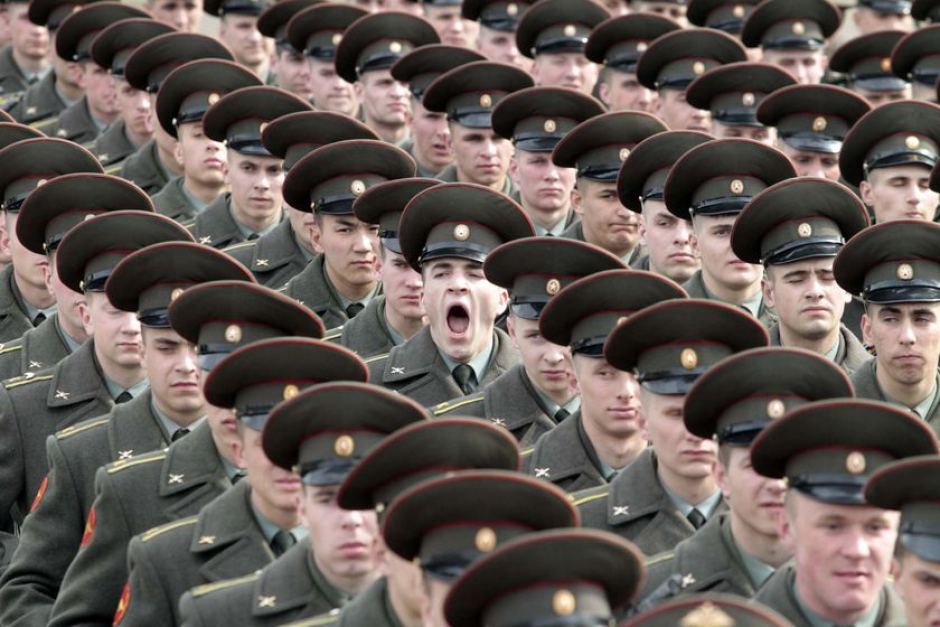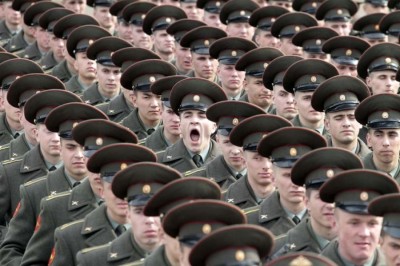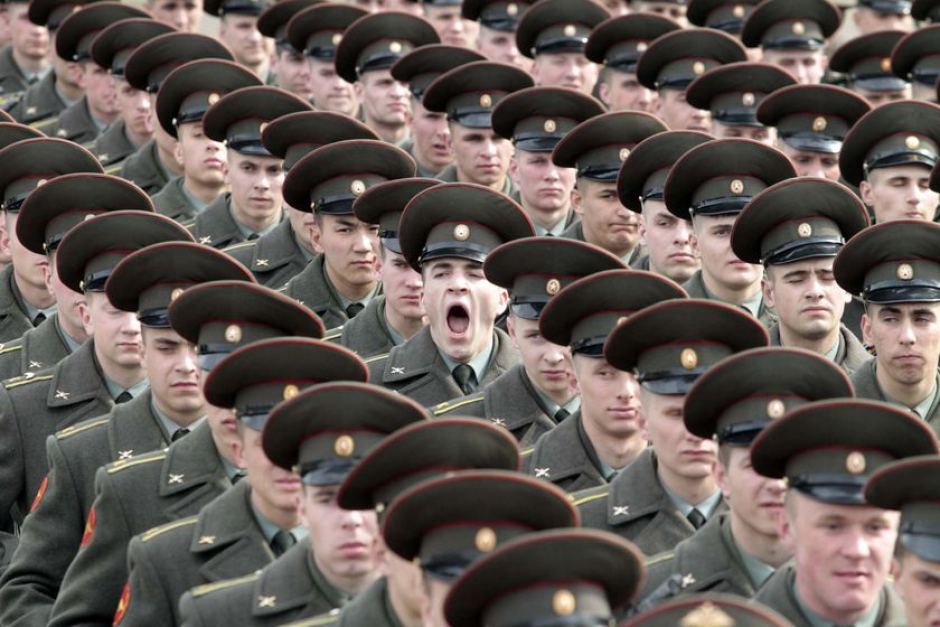 Russia put more than 65,000 troops on combat alert and ordered them to take part in a drill a day after Ukraine called a week-long cease-fire to quell violence in the eastern part of the country.
The Russian drill is the biggest since the country annexed the Black Sea Crimean peninsula in March. The U.S. has accused the government in Moscow of aiding the separatists and this week imposed sanctions on people linked to the insurgency.
The dispute is flaring as American and European officials warn that more painful penalties affecting Russia's access to financial markets, technology and military hardware may come as early as next week if President Vladimir Putin refuses to curb tensions. North Atlantic Treaty Organization and U.S. officials have said this week that Russia was renewing its military buildup near the Ukrainian border.
"The fact remains that Kiev and Moscow are at daggers drawn," Nicholas Spiro, managing director of Spiro Sovereign Strategy in London, said by e-mail. "Russia's latest military maneuvers throw the extent of the distrust and suspicion between both sides into sharp relief."
Russia dismissed Ukraine's declaration of the cease-fire as an "ultimatum," spurring officials from the European Union and Germany today to call again on Putin to support the peace plan.
Military Readiness
Putin put troops in Russia's central military region on full combat alert and ordered them to take part in a test of military readiness that is to last through June 28 and will also involve 5,500 pieces of military equipment, Vladimir Anikin, a spokesman for Russia's Defense Ministry, said by phone.
In Kiev, the Foreign Ministry denounced Russia's latest military activity, saying it "does not help to normalize the situation in Ukraine and to implement peaceful initiatives by the Ukrainian authorities," according to an e-mailed statement.
Russia on the other hand said it was concerned that Ukraine was boosting its military operation, Interfax reported, citing Foreign Minister Sergei Lavrov as saying.
Act 'Adequately'
While Ukraine seeks a peaceful solution to the conflict, its military is ready to act "adequately" if the cease-fire is violated, President Petro Poroshenko said today in a statement on his website. The peace plan has "powerful support" from European and U.S. leaders, he said.
Ukraine called on all fighters to lay down arms, halting the offensive against rebels from 10 p.m. yesterday until 10 a.m. on June 27, according to the president's website.
The proposal lacks "the main ingredient — an offer to start negotiations," the Kremlin said in a statement. Pro-Russian militants expressed skepticism the truce will be implemented.
Militants stirred fighting in at least seven different places overnight, which left nine border troops and one Russian customs official wounded, and an unspecified number of militants killed, Ukrainian authorities said today.
U.S. President Barack Obama yesterday spoke by phone with French President Francois Hollande and German Chancellor Angela Merkel, agreeing in separate conversations that the U.S. and European Union would "impose costs" on Russia if it doesn't work to deescalate the situation, the White House said in an e-mailed statement.
'Hold Accountable'
The U.S. "will continue to take action to hold accountable those persons engaged in efforts to destabilize Crimea and eastern Ukraine," Undersecretary for Terrorism and Financial Intelligence David Cohen said in a statement. "These individuals have all contributed to attempts to illegally undermine the legitimate government."
The U.S. Treasury Department sanctioned seven individuals, including the acting governor of Sevastopol in Crimea and separatist leaders in the Luhansk and Donetsk regions. Broader measures are being readied against the finance, defense and technology industries, two U.S. officials said.
The U.S. is levying penalties for the first time since April 28, when it sanctioned people and companies linked to Putin's inner circle. Russia risks further measures when EU leaders meet next week unless it helps end the unrest to support an emerging peace plan, Merkel said yesterday.
Tougher Sanctions
European diplomats, speaking on condition of anonymity to discuss internal deliberations, said consensus has emerged within the 28-member group during the last week that tougher sanctions may be warranted when EU leaders meet June 26-27 in Brussels if Putin fails to abide by earlier pledges.
"All parties" will need to "actively promote" the implementation of the peace plan, European Commission President Jose Manuel Barroso said at a news conference in Tallinn today. "We in particular call on the Russian Federation to use all its influence to this end and to support this plan publicly and through concrete actions."
Merkel's comments reflect an effort by EU powers to gain leverage over Putin by using Poroshenko's cease-fire as a trigger for expanded sanctions if Putin doesn't cooperate.
The U.S. and the EU have imposed sanctions on people and companies close to Putin, while threatening the government in Moscow with unspecified economic penalties as pro-Russian separatists clash with Ukrainian forces.
Overnight Fighting
Fighting continued overnight as the cease-fire call came into effect when six Ukrainian border guards and one Russian customs officer were wounded as militants opened fire at the Izvaryne check point, Ukrainian State Border Service said in a statement on its website today. Militants also shot at troop base near Vyselky village in the Donetsk region, stirring fighting and leaving two border troops injured, according to the service.
Road Block
A Ukrainian road block was shot at near Slovyansk this morning, Defense Ministry spokesman Vladyslav Seleznyov said on his Facebook account.
Poroshenko's 15-point peace plan includes early parliamentary and local elections, job creation in the Donetsk and Luhansk regions and freeing all seized buildings and abducted people, according to the statement.
Before the cease-fire can be implemented, Ukraine must reassert control over its border with Russia, across which fighters have crossed, according to Poroshenko.
Russia is increasing security because it's concerned about the situation on the border, though it's not building up troop levels, Yuri Ushakov, Putin's foreign-policy aide, said yesterday.
The separatists are willing to consider the plan, according to Andrei Purgin, a deputy premier of the self-declared Donetsk People's Republic.
"If we see a true cease-fire, we may stop our actions as well," he said by phone. "But I think there will be no cease-fire. In practice these statements are only political."
Bloomberg