Sistani ushers out Iraq's Maliki , calls for a new "effective" government.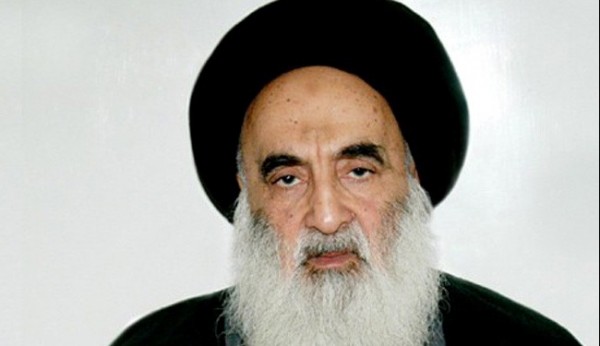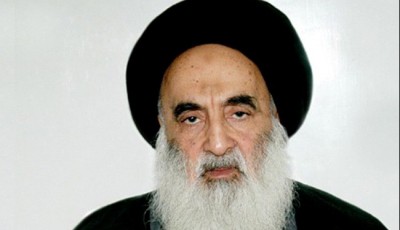 With Secretary of State John Kerry and U.S. military advisers heading to Iraq, political support for Iraqi Prime Minister Nouri al-Maliki was dealt a serious blow Friday with a call by the spiritual leader of Iraq's Shiite majority for a new, "effective" government.
"It is necessary for the winning political blocs to start a dialogue that yields an effective government that enjoys broad national support, avoids past mistakes and opens new horizons toward a better future for all Iraqis," al-Sistani said in a message delivered by his representative Ahmed al-Safi in the holy city of Karbala.
The Iranian-born recluse, who lives in the holy city of Najaf south of Baghdad, is deeply revered by Iraq's Shiites.
The cleric's thinly veiled comments suggested that the prime minister was to blame for the nation's crisis as Sunni militants have joined forces with the al-Qaeda-inspired Islamic State of Iraq and the Levant (ISIS).
It was al-Sistani's appeal last week that prompted thousands of Shiites to volunteer to fight against the military threat by ISIS.
Al-Sistani's Friday sermon also called for the newly elected parliament to begin work and start the process of forming the next government without delay, Reuters reports. Maliki's party won the most seats in last month's election, but his coalition fell short of a majority.
The none-too-subtle vote of no-confidence in al-Maliki follows equally lukewarm remarks by President Obama toward the prime minister in announcing that he is sending up to 300 U.S. troops to Iraq to help train Iraqi security forces and target insurgents.
"We've said publicly, that whether (al-Maliki) is prime minister or any other leader aspires to lead the country, that there has to be an agenda in which Sunni, Shiite and Kurd all feel that they have the opportunity to advance their interest through the political process," Obama said Thursday.
"Only leaders that can govern with an inclusive agenda are going to be able to truly bring the Iraqi people together and help them through this crisis," Obama said.
It was a theme echoed by Kerry, who will be heading to Baghdad this weekend. He told reporters in Washington that the only way to fight the militant group "is through strong coordination by Iraqi leaders across the full spectrum of Iraqi society and with the support of the surrounding nations."
"The next days will decide whether or not that is the direction chosen, but it is really in the hands of Iraqis to determine their future, and we will do everything in our power to keep faith with our soldiers who expended so much in the effort to provide Iraqis with exactly this kind of a choice," Kerry said. "But it is truly up to the leaders now to make those choices, and we'll do everything we can to encourage it."
Critics have accused al-Maliki of marginalizing — and angering — the country's Sunni and Kurdish populations. Sunnis, who were dominant in the military and government of the now-ousted Saddam Hussein, have joined forces with ISIL in the recent upsurge in violence.
The revolt was sparked in large part by al-Maliki's efforts last year to crush protests by Sunnis complaining of discrimination under his Shiite-led government.
Militants have taken over the city of Fallujah in the western, Sunni-dominated province of Anbar and parts of the provincial capital, Ramadi. Iraqi army and police forces battling them for months have been unable to take most areas back.
Iraqi Kurds, who are dominant in the northern regions, have likewise accused al-Maliki of ignoring their interests and excluding them from decision-making positions in government.
In a sign of the sharpening economic and military pressure, militants and government forces are battling for control of the Beiji refinery, the country's largest, 155 miles north of Baghdad.
By late Thursday, the two sides held different parts of the refinery, which is spread over several square miles of desert.
The army officer in charge of protecting the refinery told The Associated Press on Friday that he believed the militants were regrouping to launch a new attack after his forces repelled one Thursday night. There was no immediate way to independently verify his claims.
The facility's production accounts for just over a quarter of the country's entire refining capacity. It goes strictly toward domestic consumption for gasoline as well as fuel for cooking and power stations.
USA Today/The Associated Press