Lebanon security chief Abbas Ibrahim escapes an assassination attempt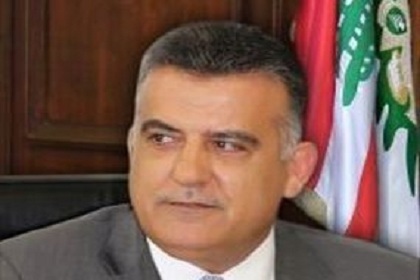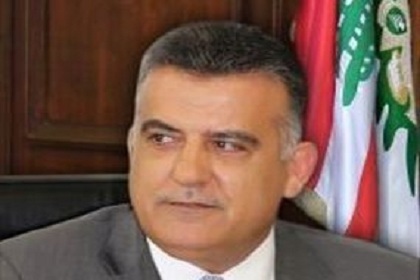 Two people have been killed after a suicide bomber blew himself up at a Lebanese security checkpoint in the eastern Bekaa Valley, according to officials.
Al Jazeera's Rula Amin, reporting from area of the explosion said, that Lebanese security chief Abbas Ibrahim was the target of the "assassination attempt". Abbas was unharmed but but least 20 people were injured in the explosion.
Police said the bomber was stopped at the checkpoint to be searched and then blew himself up.
"The bomb exploded at the moment the car I was driving passed the checkpoint and moments after my escort passed," Ibrahim told Lebanese TV Al-Jadeed.
No one immediately claimed responsibility for the attack.
The checkpoint is situated on the main highway joining Lebanon and Syria's capitals.
Our correspondent said that the attack took place as authorities were on "high alert" following reports of a plot to target security posts in Lebanon.
Earlier on Friday, Lebanese authorities arrested at least 17 "foreigners" allegedly linked to the plot.
Lebanon has been on edge, bracing for renewed violence as a result of the surge by armed fighters in neighbouring Syria and also in Iraq.
Plot to assassinate Ibrahim
Media reports said on Friday that an armed group affiliated with the Qaida-linked Abdullah Azzam Brigades is plotting to target Ibrahim
Julie Abou Araj, an Israeli reporter, obtained the information from Israeli Mossad document, An Nahar newspaper reported.
Abou Araj, who is of Lebanese origins and holds the Israeli citizenship since 2000, said in a report that Mossad received the information through its agents who are operating in Ain el-Hilweh Palestinian refugee camp in southern Lebanon.
The agents intercepted phone conversations between a terror group in the refugee camp that indicates a huge assassination bid is being plotted.
The newspaper said that a booby-trapped car was being prepared inside the Ain el-Hilweh camp by Chechen experts to be delivered to a Palestinian delegation that holds routine meetings with Ibrahim, without its knowledge.
The journalist said that Abdullah Azzam Brigades is seeking to assassinate Ibrahim since the Abra clashes between Salafist cleric Sheikh Ahmed al-Asir and the army in June 2013.
The 45-year-old cleric who supports the overwhelmingly Sunni rebels fighting to topple Syrian President Bashar Assad, is nowhere to be found along with pop idol Fadel Shaker.
Ibrahim accuses Mossad
Ibrahim accused Israeli intelligence agency Mossad of being behind the suicide bombing , in which he was targeted.
"Terrorism has several faces, and Israel is one of its faces," Ibrahim told LBC television.
Ibrahim also said that a document leaked by the Mossad to Israeli media about a plot being prepared in the Ain al-Hilweh Palestinian refugee camp was an indicator that Israel was behind the attack.
"The war between security forces and terrorism will not stop," the General Security chief stated, adding that security forces have arrested 12 terror suspects in Beirut's Hamra.
Al Jazeera/ Naharnet/ NOW