Islamist militants threatening to turn the tables in Syria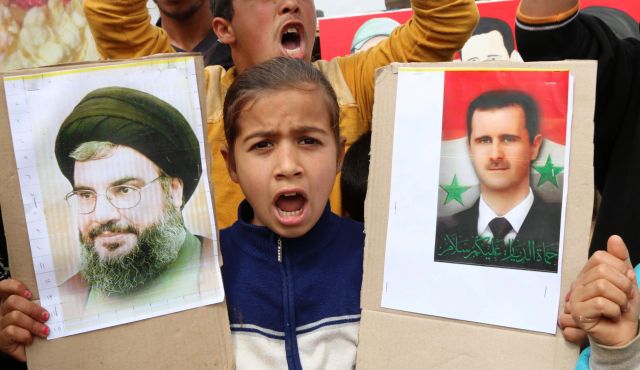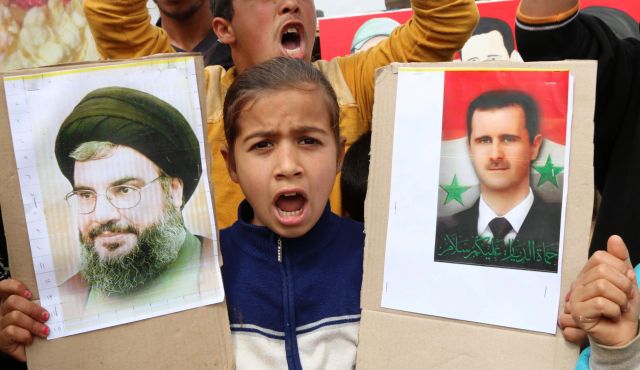 As Islamist extremists risk breaking apart Iraq, their onslaught is threatening to turn the tables in the civil war in neighbouring Syria.
Neither the rebels nor President Bashar al-Assad has been able to declare a victory after three years of fighting. A little over a week after its takeover of several Iraqi cities, the Islamic State in Iraq and the Levant militant group is now under attack in Syria as the government in Damascus tries to stifle gains by a group surging in strength.
"They believed they were in the final stretch, that they had put the toughest tests behind them," Paul Salem, vice president of the Middle East Institute, said by telephone from Washington. "The Iraqi conflict shows the balance of power has not yet been resolved in the Levant and some countries who stood against Assad might look for ways to redouble the fight there."
Syrian government warplanes have been pounding ISIL bases in the north and the northeast since the weekend, targeting armoured vehicles and weapons the group has stolen from Iraqi army posts. The offensive, the most severe so far against the Sunni militant group, is being coordinated with Iraq's Shiite-dominated government, said Rami Abdurrahman, head of the UK-based Syrian Observatory for Human Rights, or SOHR, which has been documenting the violence through local activists.
Close conflicts
The Iraqi and Syrian conflicts are intertwined more closely than ever, highlighting the inability of the various political, ethnic and sectarian groups to come up with an accord.
Assad's forces had engaged less with ISIL than other rebels partly because the group's Islamic extremism fit the Syrian government's narrative that terrorists are behind the insurgency against it and not activists seeking democracy.
"ISIL's success in Iraq has created a paradoxical effect," said Michael Young, the Beirut-based author of the 2010 book The Ghosts of Martyrs Square: An Eyewitness Account of Lebanon's Life Struggle. It has created "openings for the different actors in Syria and at the same time can create potentially serious disadvantages for them", he said. "The situation is very fluid."
In Syria, ISIL has fully controlled Raqqa for about four months after being in the city for about a year, according to Abdurrahman. It sought to impose strict Islamic law there, forcing women to wear black cloaks and face covers and stores to close at prayer time.
Public executions
The group, which was split from the al-Qaeda-affiliated al-Nusra Front last year, made its first statement from Raqqa in May 2013 with the public execution of three Alawite civilians wrongly accused of being army officers, Abdurrahman said.
SOHR said some parents of about 145 elementary school students kidnapped by ISIL on May 29 expressed concern that the group would recruit their children to carry out suicide attacks after brainwashing them. The Kurds were kidnapped outside Aleppo while returning home after completing their final exams in regime-held areas of the city.
The SOHR statement posted on Facebook said five students who had escaped told their parents that ISIL was giving lessons in jihad and "fighting the enemies of god and apostates".
After taking over the Iraqi city of Mosul last week, ISIL hung its black banner from a bridge and uploaded videos to the Internet showing that "anyone who insists on apostasy" would be executed. It also issued guidelines the residents have to abide by: No smoking, drinking or drugs; prayer times should be respected. Women must stay indoors, or, if they have to go out, then respectable, baggy clothes are a must.
Redrawing maps
The key question the Iraqi and Syrian conflicts posed was could Sunnis and Shiites and the other minorities co-exist in single national states, said Firas Abi Ali, senior manager of Middle East and North Africa at research group IHS Country Risk.
"Or do we have to start thinking about how to redraw the borders?" he said by phone from London. "It's becoming clearer and clearer that co-existence between those groups under a single government is going to be difficult if not impossible."
Fighters yesterday attacked Baquba about 55 kilometres (34 miles) north of Baghdad after taking over Mosul and cities closer to the Syrian border last week.
Gains were spurring on demoralised Sunnis, said Salem. It's not inconceivable that areas under ISIL would become a "pseudo space that is real", he said.
Assad is an Alawite, an offshoot of Shiite Islam, while Syria's population is mainly Sunni. In Iraq, Sunnis are a minority and many in towns taken over by ISIL complained the Shiite-led government in Baghdad was against them.
Hezbollah fighters
Before the developments unfolded in Iraq last week, the Syrian regime was coasting after Assad won re-election and his army made advances on the ground, beating back the rebels in areas like Kasab.
One of the most immediate consequences of the Iraqi conflict is the reported withdrawal of at least 20,000 Iraqi fighters estimated to have been helping Assad crush the Sunni-led uprising. The Iraqi guerrillas had been used as shock troops on the front lines, said Abi Ali.
Lebanon's militant Shiite Hezbollah group, which is also beefing up Assad's military machine, might now be under pressure to make up for the lack of manpower.
Any withdrawal by Iraqi Shiite militias would have to be compensated for by more fighters from Hezbollah and further afield. Even with that support, the Syrian government often struggles to retain control over territory it manages to capture, according to Abi Ali.
Most extreme
ISIL is the most extreme Islamist force fighting in Syria. The group has fought other rebels for influence. It is now stronger than it was earlier this month because of the weapons, ammunition and money it reportedly seized in Iraq.
That's not to say ISIL would go unchallenged, said Yezid Sayigh, a senior associate at the Middle East Centre of the Carnegie Endowment for International Peace in Beirut.
Iraq might escalate and eventually control the border with Syria better, Iran might send reinforcements to Assad and the sheer size of the areas ISIL controls in Syria and Iraq might prove too much for the group to handle, Sayigh said.
"Right now they're on a roll, using the psychological advantage, the momentum, the breakdown of the Iraqi army, the fear that the name ISIL produces in people," said Sayigh. "But within days or a few weeks, it's not going to be like that."
Bloomberg