Italy : Lebanon fundamental for regional security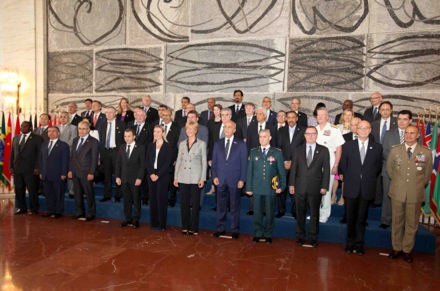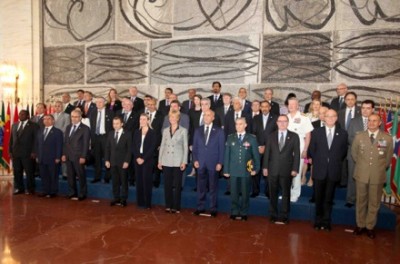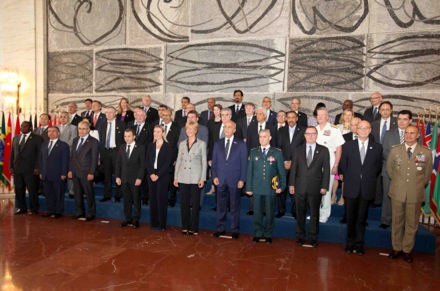 Italian foreign minister Federica Mogherini on Tuesday called for supporting Lebanon to prevent the entire Middle East from becoming a "hub of terror".
She was speaking at a ministerial conference in the Italian capital on support for the Lebanese armed forces.
Lebanon is fundamental for regional security, amid growing and ever more complex challenges stretching from Syria to Iraq, and due to its geographical role it is "one of countries that are most exposed", she stressed, noting that Lebanon had taken in over one and a half million Syrians fleeing the conflict across the border.
The conference aims to create the basis for an "international partnership supporting Lebanese armed forces" and to "widen the potential group of donors", the minister said.
The conference  should be the starting point of a long-term, structured process to back stability in Lebanon through its military,  Mogherini said .
"We know this is not a pledging conference but … Italy is ready to provide education and training for the Army," she said. "It is the beginning of a process, a well-structured mechanism that's been already launched in Lebanon."
Mogherini also spoke about the presidential vacuum in Lebanon after lawmakers failed to elect a new president to replace   Michel Suleiman whose  term ended May 25.
"We know there is no agreement yet on new president, but we're confident that the traditional wisdom of the Lebanese will have them reach a political agreement," she said. "We don't want a void at a time of so much weakness because we want to allow the Army to perform its tasks."
The conference is being attended by a number of foreign delegations to discuss future collaboration with the Lebanese Army and the progress that has been made so far.
Army's needs
Lebanon's Defense Minister Samir Moqbel then outlined military requirements to improve the capabilities of the Lebanese Army including a modern and secure information and communication system, a large panel of intelligence collection and means to counter land, sea and  air incursions.
Short- and long-range static and mobile radar and an alert system to fill the gaps in unreachable areas in mountainous zones in the northern and eastern borders, favorable to infiltrations, are needed for the Army, he said.
"The Army should be able to grant secure access to the economic exclusive zone and its energy resources … it needs an offshore patrol vessel fleet armed enough to be deterrent," he said.
He also noted that the Army needed a quantitative and qualitative increase of the existing mall shore patrol vessels fleet as well as "modern air defense capability, able to protect strategic and sensitive areas and locations."
He also spoke about the government's five-year defense plan, saying that the capabilities development plan had been updated in light of the $3 billion Saudi grant to equip the military.
"In spite of many favorable responses to its implementation, it is to be noted that until today these responses are still insufficient," he said. "Terrorism and extremism remain a global concern … The only strategy that can effectively and efficiently combat those spreading dangers is by the full support and assistance to a strong Army."
Terrible burden
Speaking to reporters on the sidelines of the conference, former U.S. Ambassador to Lebanon Jeffrey Feltman said Lebanon has "shouldered a terrible burden" over the past three years as the Syrian crisis grinds on.
"There has  been spill over in terms of security problems and there have been enormous numbers of refugees that have been generously hosted by the Lebanese [despite] internal tensions," he said.
Feltman lauded the Saudi contribution to the Army, and called on other parties to reflect on what they could do to assist.
"The LAF has demonstrated time and time again that is stands for the unity of Lebanon and the security for Lebanon and the Lebanese people," Feltman said.
He expressed his regret for the vacancy in the presidency at such a sensitive moment, but added that "the Lebanese are perfectly capable of solving their problems."
ANSAmed/YL