29 Hezbollah fighters killed in 2 days in Syria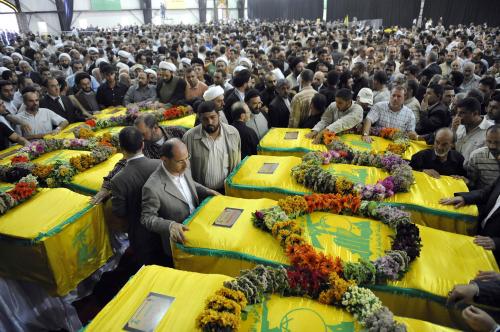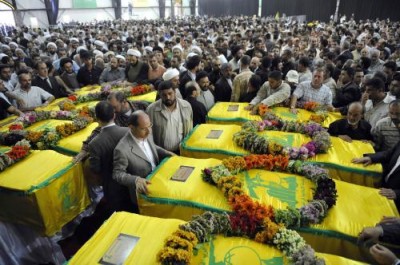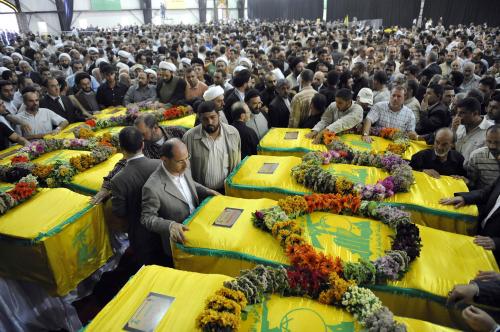 Twenty-nine fighters of the Iranian backed Shiite Hezbollah militant group have been killed in Syria's Rankous in the last two days, during clashes with the Free Syrian Army ( FSA) , FSA Commander Abu Omar Alloush was quoted as saying by NOW news website.
Alloush also denied "claims" made by Hezbollah officials that extremist Islamists were fighting Hezbollah and regime troops in Rankous.
"We assure [you] that what is happening in Rankous is an uprising led by the town's residents against Hezbollah and the Baathist army, as a result of their humiliation and hunger," he was quoted as saying.
Yesterday YL reported that eleven Hezbollah fighters were killed Friday by an FSA ambush in Syria's Rankous. Seven of the deceased party members were identified as Mohammad al-Jouni from Harat Saida, Hassan Qassem Shuk and Zaid Haider jamil Mousawi from Nabi Sheet , Mahmoud Ahmad Fathel from Qana, Mahdi Ghazi Fakhr Edine from Younin Beqaa, Raif Muif Dagher from Bint Jbeiland Ali Hassan al Hallani from Hallanieh, Beqaa.
Tens of thousands of Hezbollah fighters are actively trying to save the regime of the embattled president Bashar al Assad despite the Baabda accord which calls for distancing Lebanon from the Syrian conflict.